Gift Card & Store Credit Solutions
For Your Online Brand
Gift Card & Store Credit Solutions For Your Online Brand
Rise.ai was designed to manage all your brand's re-engagement activity – Gift Cards, Loyalty Cards, Rewards, Referrals and Refunds.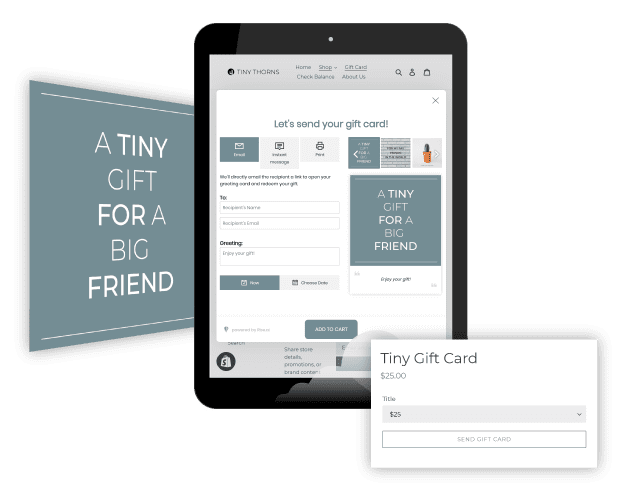 Allow customers to send branded Gift Cards directly to recipients, with our stunning Gift Card gallery & customization options
Intuitive Loyalty Programs
Use Workflows – the first automated rules solution for Rewards and Loyalty, utilizing Store Credit to engage with your customers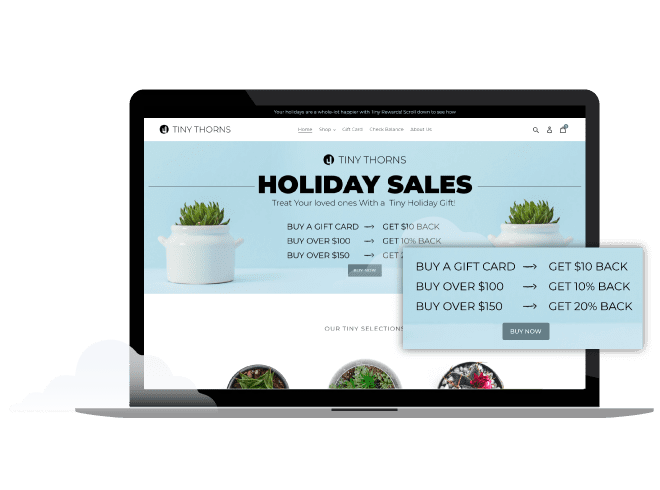 Customer Engagement Platform
Establish an intuitive customer loyalty program using automated store credit rewards and attract a strong base of loyal customers who will spread word-of-mouth and act as brand ambassadors.
Create a stunning, seamless Gift Card experience where you can allow your customers to send beautiful, branded and personalized digital gift cards and gifts directly to recipients.
Use Rise's intuitive Store Credit system to deal with all returns and refunds, and exceed customer expectations with an easy return process, saving you countless expenses.
What Our Merchants Have to Say
Loved by the world's fastest growing brands
Our goal was simple: we just wanted our customers to come back. Well, now they are – at amazing rates. Rise's automated Store Credit workflows generate the highest ROI out of any marketing tool we've ever used. It's one of the best tools we've found.
WodBottom's Founder and CEO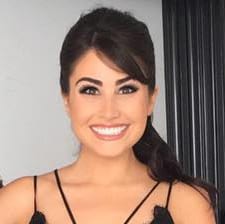 In pro sports, fans channel their devotion for the team into the merchandise. It's a way to privately express and publicly proclaim their love. We initially looked into Rise for the digital gift cards, but we very quickly activated many of their services. It's been exceptionally powerful!
Miami Heat's eCommerce Marketing Manager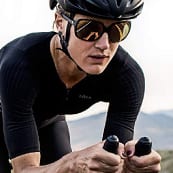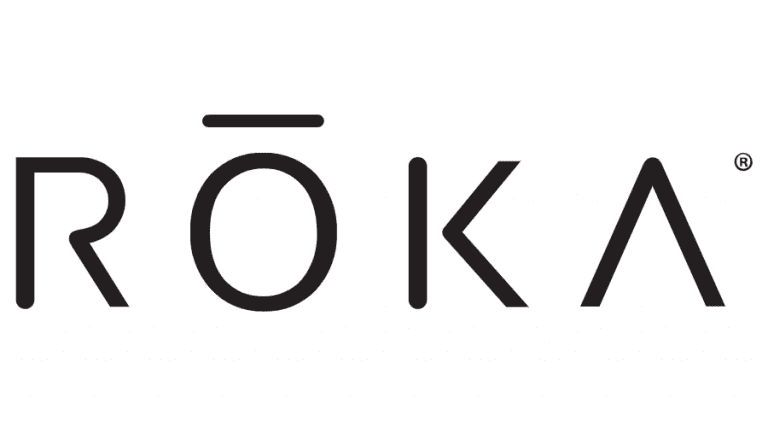 Rise is one of the most useful e-commerce apps I've ever encountered, hands down. With their gift card management system, we earned like we never had before. The wide range of functionality is giving us concrete ideas for gifting promotions. Every day we're seeing new ways we can use Rise to reach more of our target audience across the world.
Roka's Senior Director, E-commerce Operations and Strategy

The migration to Shopify could have been a nightmare. To be honest, we were expecting a nightmare. But with Rise.ai, not only was there almost zero downtime for our site, our customers didn't feel the migration at all. Our biggest risks were losing time and loyalty. Instead of losing either, Rise.ai's upgraded Gift Card capabilities made us more efficient and enhanced our customer experience.
Director of Ecommerce & Digital Marketing at La Colombe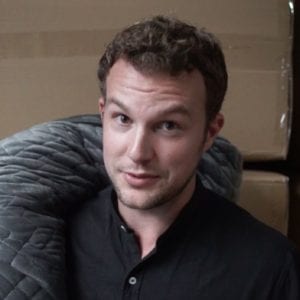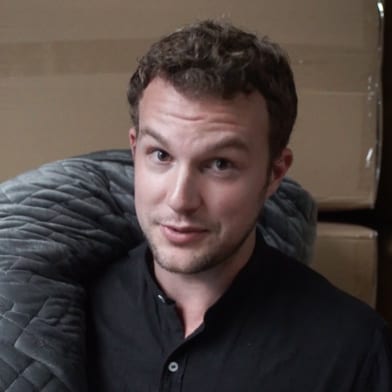 We were looking to get over the price hurdle without cheapening our brand or our flagship product. Incentivizing potential buyers with discounted Gift Cards worked like magic. The process was insanely easy and fast I couldn't believe it. Our profits soared.