Use our seamless integration to Shopify, and refund Store Credit directly into customers' accounts or inboxes!
Use our seamless integration to Shopify, and refund Store Credit directly into customers' accounts or inboxes!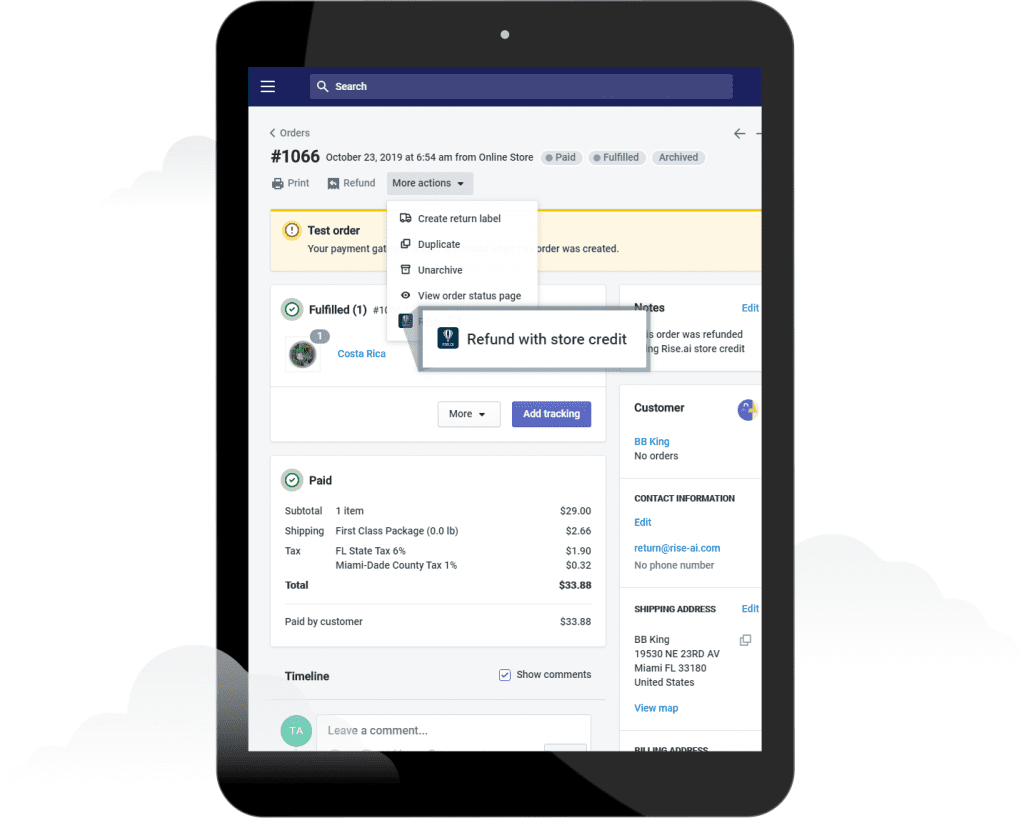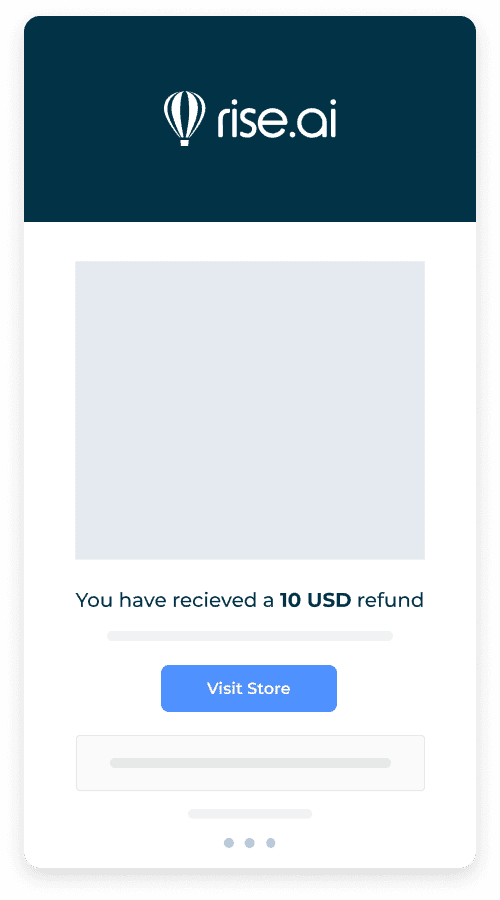 A simple, seamless return process is becoming a customer expectation
The majority of online shoppers, when comparing to as little as a year ago, say that online refunds & returns have become easier. 70% of online shoppers say their last returns experience was "easy" or "very easy."
In a world where returns are becoming the new normal, your business needs to pay special attention to its return process.
eCommerce, unsurprisingly, has a higher return rate than brick-and-mortar. The average eCommerce return rate hovers around 20% but jumps to 30% for the holiday season. Expensive items top the charts all year long, however, with a return rate of 50%!
The return experience has a significant impact on the customer's decision to purchase, and even more so on their decision to purchase again from the same retailer. 96% of shoppers would shop again with a retailer based on a good return experience. But between 30% and 60% of shoppers have stopped shopping with a retailer because of a negative returns experience – with younger generations progressively more likely to take that action. And 33% of shoppers have had an experience where they decided not to buy from the outset – because they couldn't find the returns policy. 
In today's eCommerce world, how your company deals with returns might be almost as important as how it deals with marketing.
Customer service comes with a price, however. Some of these costs – like hiring service staff – are inevitable, but many can be mitigated by choosing systems that simplify your service staff's job. Robust systems that consolidate multiple functions into one program while simultaneously supporting automation and reducing busywork can save your business a significant amount in operations costs. Sometimes that even means the difference between a business that is just barely scraping by and a business that is flourishing. 
Use Rise to establish the simple, seamless, transparent refunds & returns system that will satisfy both your customers and your bottom line.
Enable customers to send gift cards directly to their recipient's email along with a personalized message and imagery.When it comes to return policies, customers don't want ambiguity. Clarity and transparency is paramount – and ideally, the simpler to understand, the better. By using Rise's refunds & returns to issue store credit directly to a customer account, your process couldn't be simpler. When you make it clear in your returns policy that this is how you handle refunds, this will reassure your customers about the efficiency of returns and help remove obstacles to purchase.
Returns can be a nerve-wracking experience for customers, with 59% of shoppers saying they want updates about refund status. Relax – and wow – your customers by empowering your customer service staff to give a store credit refund as soon as the return is approved or confirmed.
Refunds can mean a lot of work for your customer service team. However, 40 man-hours of customer support can be reduced to 4 hours when your support staff has the right tools. With Rise, you can set up your system so that when a refund is approved, it automatically issues a gift card and sends it to the customer in an attractively designed email with well-worded text.
The majority of customers will exchange or replace the items they return. By issuing store credit for returns, you encourage the customer to remain loyal and try and find a replacement item within your store.
Countless time-saving automations enable your staff to focus on tasks that need the human touch, reducing service costs.
More business systems mean more confusion for your staff along with higher business infrastructure costs. When you have Rise, there is no need for a separate system to keep track of returns and refunds.