We're thrilled to announce that your customers can now keep all Gift Cards & Store Credit in their Apple Wallet. Right next to their credit card.
With just one click on your Rise dashboard, you can add an Apple Wallet link to every Gift Card or Store Credit message. Your store credit will always be on your customers' top of wallet.
In order to create a Store Card that's aligned with your brand, we made sure the whole experience is fully customizable.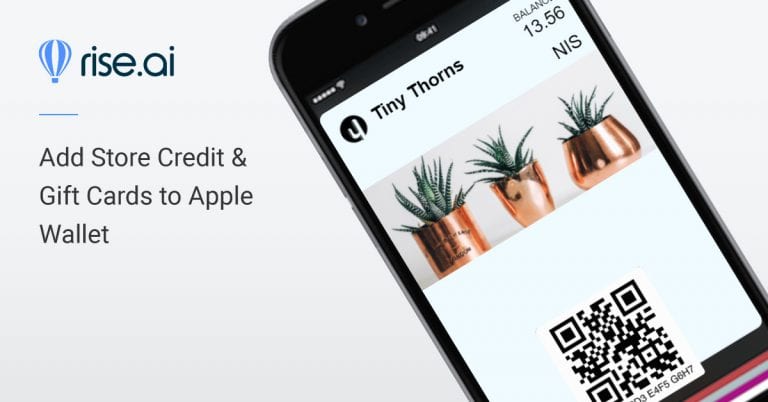 How your customers can use their credit with Apple Wallet:
Your customers will always be able to access their remaining balance in their Apple Wallets. They won't have to save the code or their Store Credit/Gift Card email.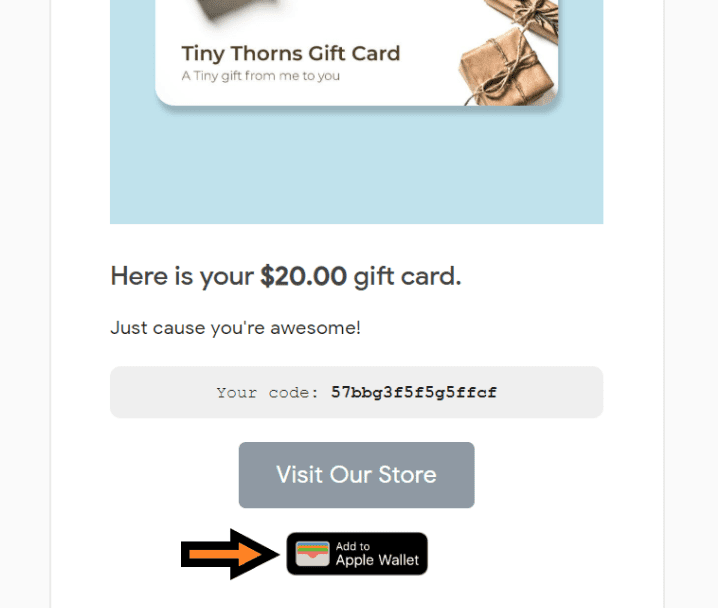 In last, if you're using Shopify POS at your brick-and-mortar, you'll be able to instantly scan the code in the Apple Wallet. And apply the credit left to the cart.