Black Friday/Cyber Monday has the potential to do wonders for both your short-term and long-term sales, but you need to be smart about it. 
Slashed prices and steep discounts can be great for your short-term sales, but leave you groping for customers in two months, when all those frenzied discount seekers abandon you for greener pastures.
Focusing on converting visitors and one-time customers to account creations and customer loyalty program memberships may be a smart long-term strategy, but could be a turn-off to your drooling-over-discounts shopper of short attention span.
With the big event less than two weeks away, if you're not ready yet, now is the time!

This guide has two parts: 
strategies to turn existing loyal customers into lots of short-term profit over the big BFCM weekend

strategies to turn one-and-done BFCM discount shoppers into long-term loyal customers


Let's go!
Turning Loyal Customers into BFCM Sales
You've spent time developing a base of loyal customers. They'll follow you anywhere, anytime… except maybe on BFCM – Black Friday/Cyber Monday. The ads screaming STEEP DISCOUNTS everywhere you go can turn the head of even the most loyal and passionate fan of your company. What can you do to keep them close? Here's what:
Remind them to use waiting loyalty rewards
Start your reminder email campaign in advance of the big weekend. Let your loyal customers know that they have points, store credit or any other reward that could help them pay for their BFCM purchases.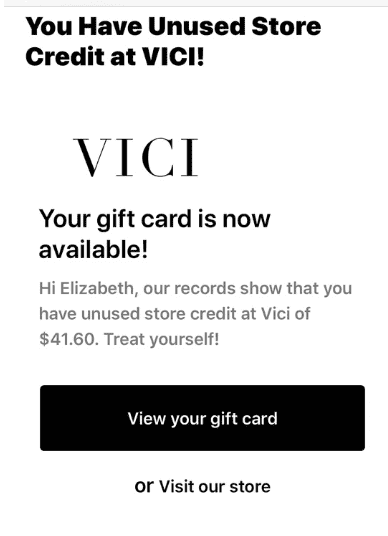 Say thanks to loyal customers
This is the season to be thankful. Send your loyalty program members special, out-of-the-blue reward points or store credit, as a big thank you for being part of your community. With unexpected credit in hand and a warm, fuzzy feeling in their heart, guess whose store they're going to head over to?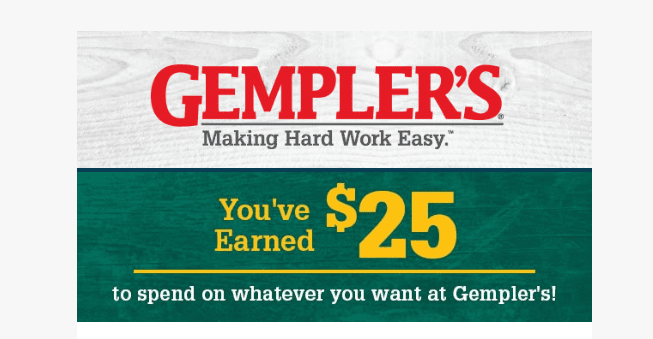 You could deliver this thank-you reward prior to the big T-day, or you could send it on Thanksgiving itself. Aside from being timely, a Thanksgiving surprise has an added bonus for your company, because Thanksgiving boasts a constantly growing rate of digital sales.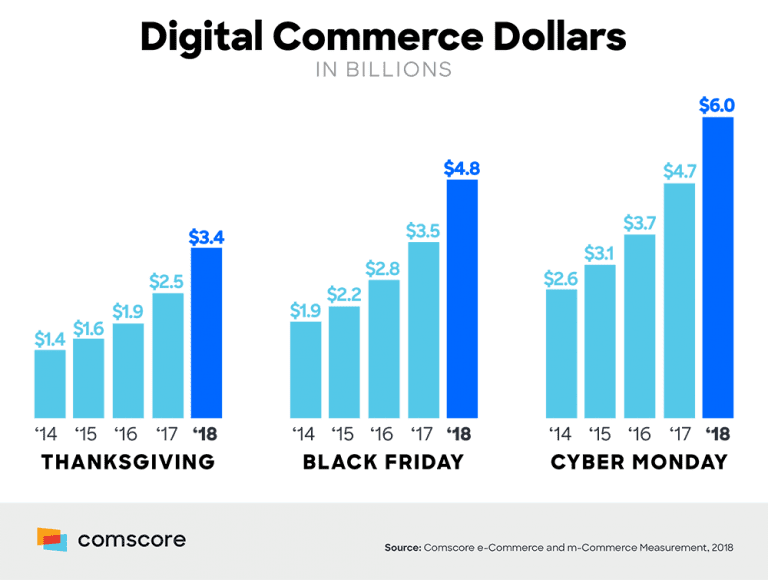 Whether that's because savvy shoppers are trying to get a headstart on pre-BFCM deals, or because, let's face it, what else is there to do as you lie on your couch and feel all that turkey and pumpkin pie settling in your stomach than distract yourself by shopping on your phone – the rise in Thanksgiving Day digital shopping is yours to take advantage of.
Don't restrict yourself to giving Thank You rewards to official members of your loyalty program. If any customer's purchasing behavior deserves the title of "Loyal Shopper", treat him like one!
Give BFCM privileges to loyal customers
Draw your loyalty program members to do their shopping at your store by giving them member-only BFCM perks. Perks can include:
Early access. Everyone else gets your BFCM deals on Black Friday, but your members can start buying at BFCM prices a week before the big day. 
Exclusive access. In addition to your regular BFCM deals, you also offer special deals available only to loyalty program members. 
Extra rewards. Enable your loyalty program members to get more reward "oomph" for their purchases over the BFCM weekend. If usually $100 in purchases gets $10 in store credit as a reward, then over BFCM, the same $100 in purchases should earn $20.
Advertising these special perks ahead of time can also swell the ranks of your reward program members. Double win!
Turning BFCM Sales into Loyal Customers
While the sales peaks generated during BFCM may give you an adrenaline rush, the truth is that BFCM shoppers tend to be a fickle bunch. Here today, gone tomorrow. They got their deal and now they're done. For 64% of retailers, new customers acquired during BFCM have a lower lifetime value than new customers acquired at any other time during the year.
If you're smart, however, you can draw these BFCM buyers in and make them a part of your customer base – for good. 
Make account creation easy
It's the most packed shopping weekend ever. Shoppers are busy, scouting out deals as they feel the time ticking away. Given the option between creating an account and guest checkout, they'll often choose guest checkout. They don't have time to create accounts! But if you let them checkout as a guest, you're that much more likely to lose them. 
What's the solution? Make account creation ridiculously easy. Like, "check a box to create an account with the information you already put in the guest checkout" kind of easy.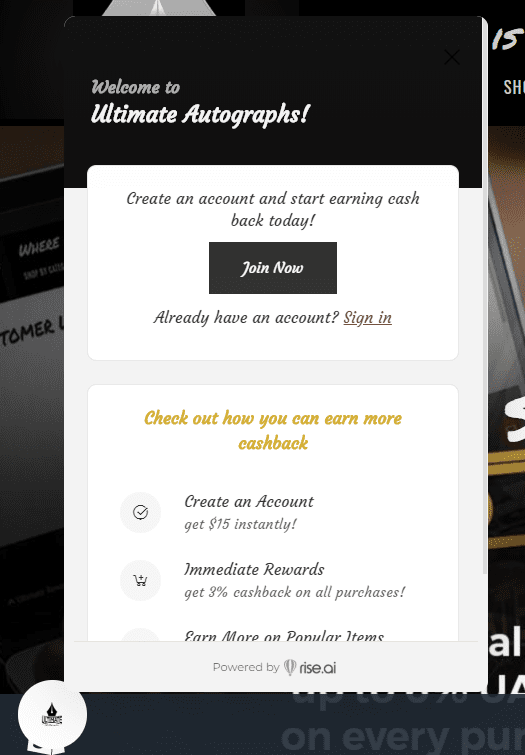 And don't stop at reducing the friction. Use incentives to create a push in the right direction. Next to your checkbox, mention the rewards that they'll be eligible to if they just check that box to create the account. $20 in store credit towards their next purchase? 1000 points for becoming a member? Whatever the incentive, make it clear and compelling. 
If you run out of things to say, try asking for customer input on your offerings. What products should you sell? What colors, sizes, shapes or flavors should you offer? Everyone appreciates being asked for their opinion.
In addition to the valuable market research data this will supply you, it's also likely to encourage more sales. When customers give you their opinion, they feel more interested and invested in the outcome.
If you ask your customers to suggest snack bar flavors, and one customer comes up with "Green Tangerine Sardine," and you actually make it – guess who is going to buy a whole bunch of Green Tangerine Sardine bars? That's even if she suggested it as a joke!
You can – and should – give your customer store credit on the site and let her know about it. What better incentive to get her to pay a visit to your store? After all, who doesn't want to see their "name in lights"?
Put your brand values in the spotlight
While BFCM shoppers are motivated primarily by cost and cost alone, during the rest of the year, feeling connected with the brand and its values is a more significant purchase motivator. 
While your deals are going to be front-and-center during this time period, make sure that your brand values get some spotlight time, too. You don't have to be a socially-motivated company to the nth degree (although the more you are, the better!). Zappos, for example, doesn't donate resources to impoverished villages for every pair of shoes purchased, but they still have clear values that resonate.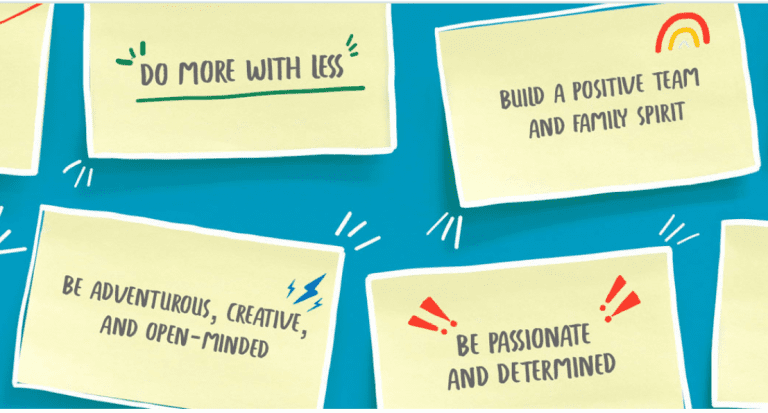 Personalize interactions immediately post-sale
Even if your BFCM shopper chose guest checkout and somehow forgot to check the box to create his account, you thankfully still have his email address. After all, you need to send order confirmation.
Don't just send a boring, dry order confirmation. That would be a waste of an opportunity to connect. Make the first interaction post-sale full of your brand personality, with a personal touch. Send the confirmation directly from your CEO or founder, with a conversational tone and in her unique voice. Have the email show interest in the customer and share a little about the brand story and values (in addition to the boring order details – they do need to be there).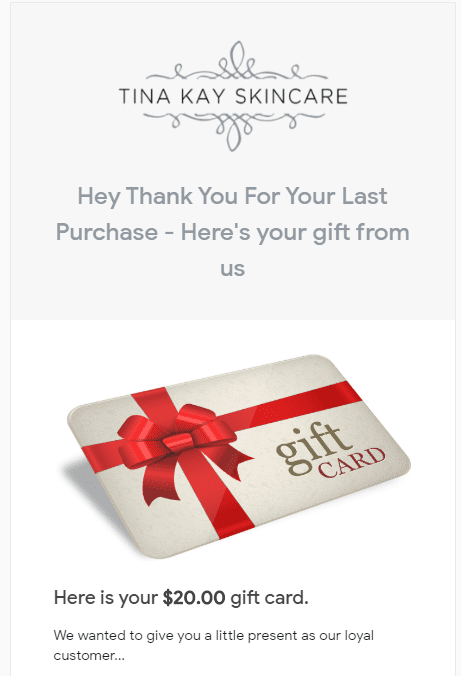 Black Friday and Cyber Monday are coming, so it's time to get to work. Reach out to your loyal customers and give them reasons to shop with you on the big days. Make it easy and attractive for your new BFCM customers to cross the line into loyal brand fanhood. Put in the effort and you'll see BFCM drive growth for your business throughout the holiday season – and beyond.