During the current COVID-19 outbreak, digital gift cards have become an integral part of many stores' game-plan.
Not only do they provide much-needed cash flow to your company, but they can also help ensure customers come back to your store after this crisis passes.  
When launching a gift card product, it is important for it to feel personal, be branded, and have an effortless user experience. This will create an impact that will last on your customers, make them feel more connected to your brand, and help you sell more Gift Cards.
How do Rise Gift cards work?
With our "Send as a Gift" pop-up, customers can send the gift straight to their loved ones, including a personal message and the ability to schedule the email to a later date.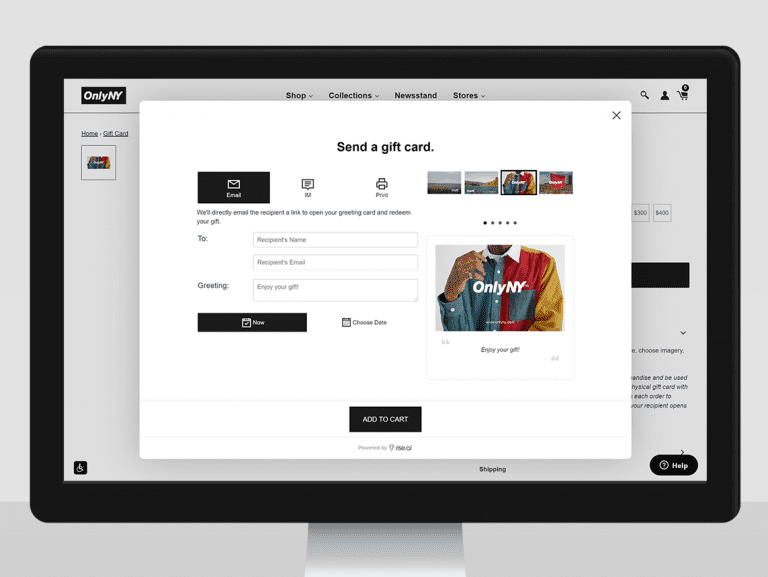 This makes the gifting process super easy and allows your customers to add their personal touch to it. It can also help your customers avoid any awkward moments by allowing them to schedule the gift sending so they don't forget!


A customized and beautifully designed email with a greeting card is sent to the recipient, creating a true gift experience.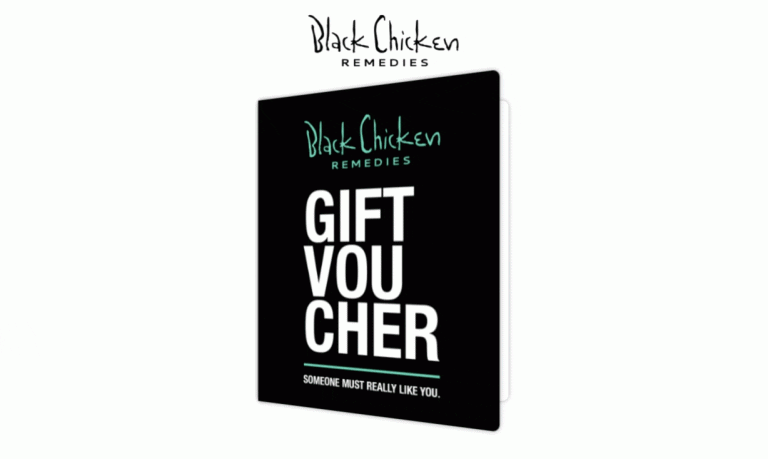 Create Gift Card promotions – a discounted gift cards or a buy one – get one promotion to make it extra worthwhile for your customers to support your cause!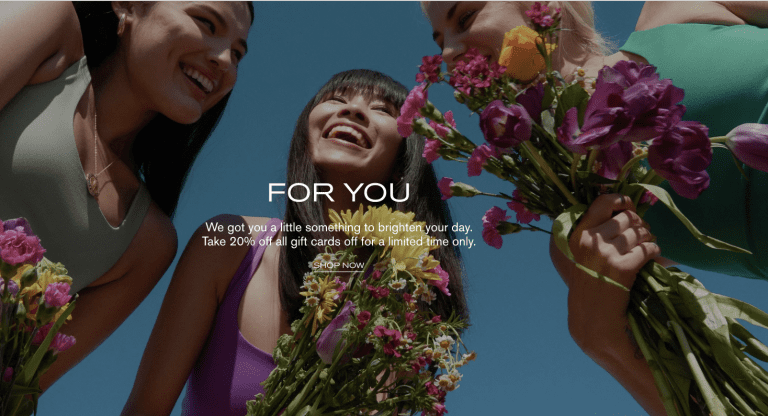 Send Gift Card reminders to your customers, to keep yourself in your customers' top of mind, and make sure they will come back and use the Gift Card! No one wants free money just lying around!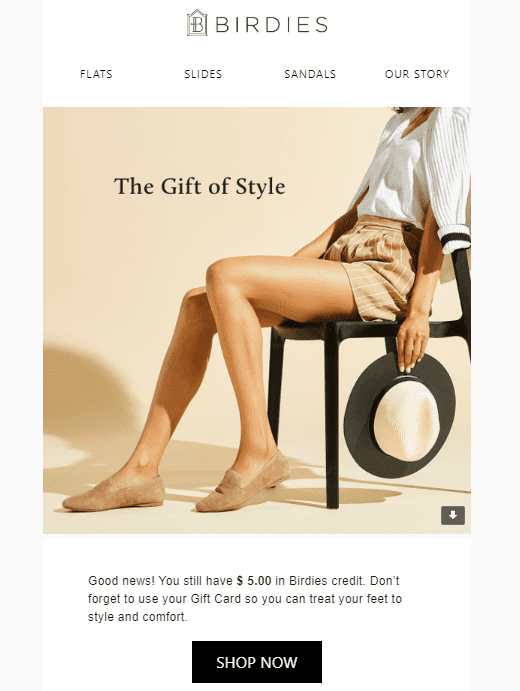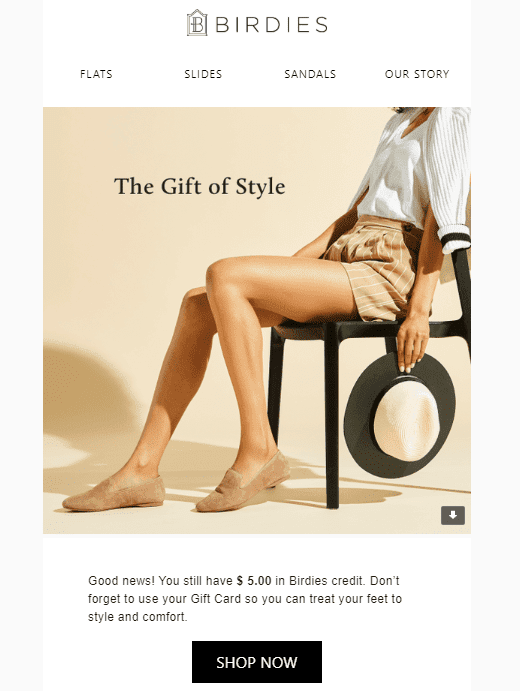 In this guide, I'm going to cover 5 steps to easily create a Gift Card program that will truly delight your customers and create a special experience for them.
How To Set Up Gift Cards on Rise.ai
The first step for creating your enhanced gift cards is to install the Rise.ai app from the Shopify app store and select a plan that's right for you.
Step 2 - Set up your Gift Card
First of all, in your Shopify admin go to Products -> Gift Cards, and enable the creation of gift cards in your store.
Then, in your Rise Dashboard, go to your Gift Card -> Set up tab. 
In this tab, you can upload your Gift Card image, change the product title and description, add different Gift Card values, and create discounted gift card values as well.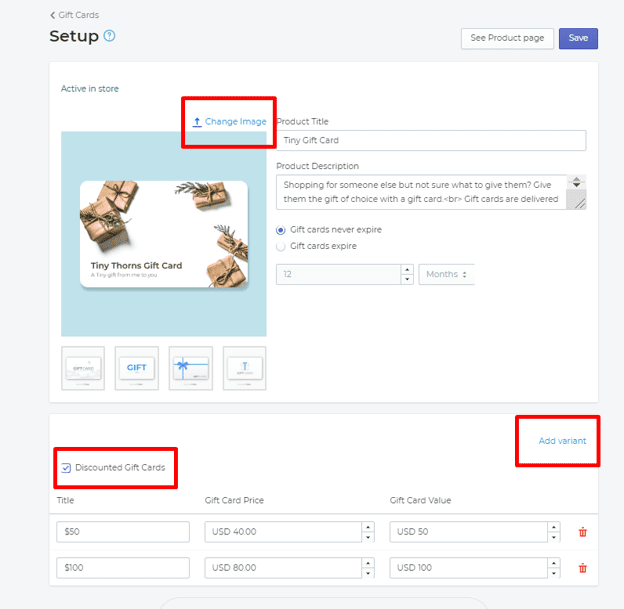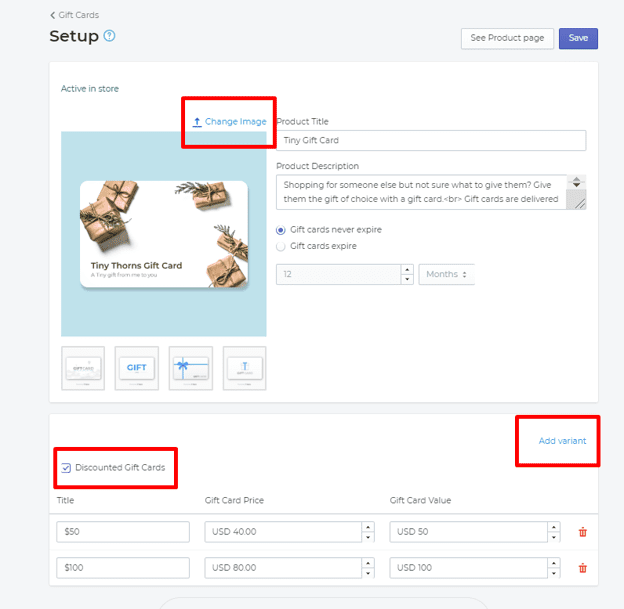 If you would like to create different images for your different Gift Card variants, you can do so through your Shopify admin -> All Products -> your Gift Card product.
You can easily set this up just like any other product in your store.
Step 3 - Place the product page in your store
Create a Gift Card page on your website through your Shopify admin -> Navigation and link your Gift Card product to this page. 
We recommend placing the page on your main menu so customers can easily know you sell gift cards.


Step 4 - Customize your Gift Card Assets
Your Gift Card is now up and running, and you can start selling it to your customers! To make the Gift Card experience more personalized and branded you can easily customize the Gift Card assets-
Customize the Gift Card Pop-Up
Go to your Rise dashboard -> Customize -> Pop up Gallery

 

In this tab, you can add photos that will appear in the "Send as a Gift" pop-up. Your customers will be able to choose one of these photos to be presented to the receiver in the greeting card.



To change the coloring of the popup, go to the design tab.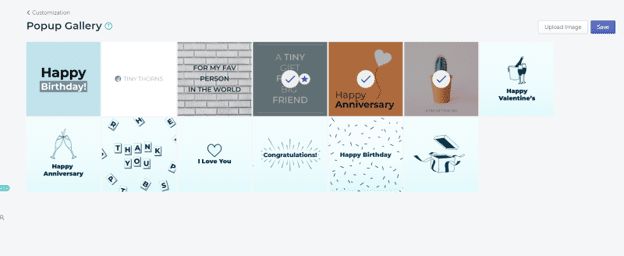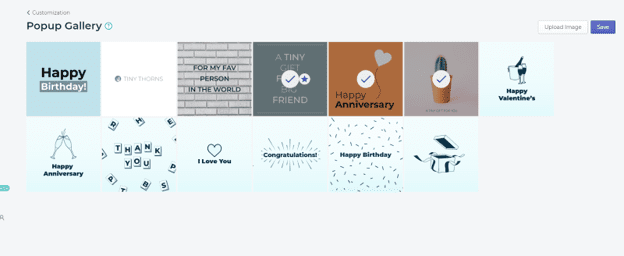 Customize the Claim Page
Go to the Customization tab -> Claim page to style the greeting card and the Gift Card claim page.



To insert the logo of your brand, that will appear in the claim page and emails, go to the Customization -> Design tab and insert your brand's logo URL


Check Balance Page
To allow customers to easily check the balance of their gift cards, you can implement the checkout process, to learn how to do so, check out this

article

.
Step 5 - Create Branded Emails
In the 'Email builder' tab in your Rise dashboard, you can easily customize all aspects of the emails going out to your customers, from the receiver's email to the store credit reminder emails.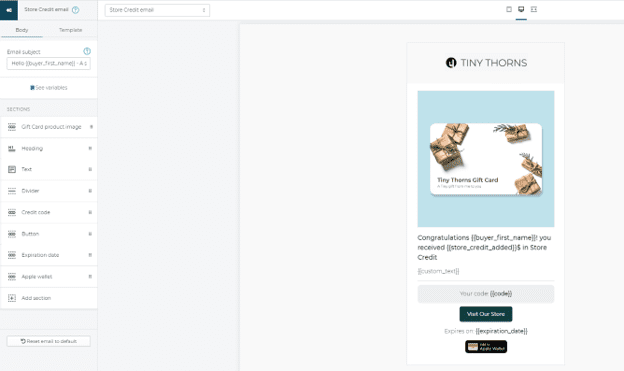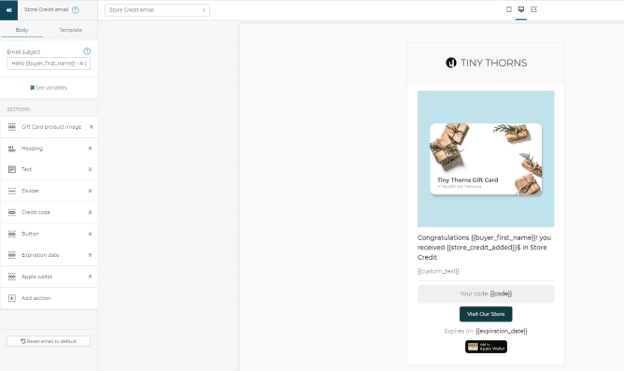 The Email builder tool is super easy and intuitive and it makes customizing the emails a breeze.
That's it for creating an extremely customized and branded Gift Card experience for your customers. It really is that easy! 
If you have any questions, you can find us at [email protected].