Use our customer account system to engage and re-engage customers simply! Keep your brand top of mind with your customers and create a seamless checkout experience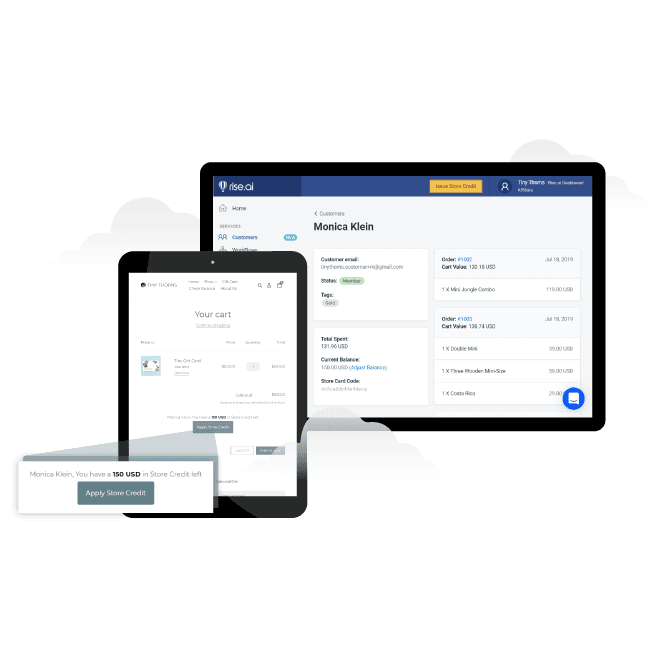 Life is full of distractions. The more complex it is to do something, the greater the chance that it will never happen. 
Rise's customer account system increases the simplicity and accessibility of every interaction between your brand and your customer.
Make it easy for your customers to keep in mind that they are associated with your brand:
check their rewards and Gift Card balance.

recharge their Gift Card 

receive notifications from you. 
all in the same interface or through a platform of choice like Apple Wallet.
Customer accounts also give your customer service team a single system for simple, seamless management of customer engagement and support. Refunds, rebates and placating disgruntled customers are as easy as the click of a mouse.
Use Rise to engage your customers, cut through the noise and stay in the top of their minds.