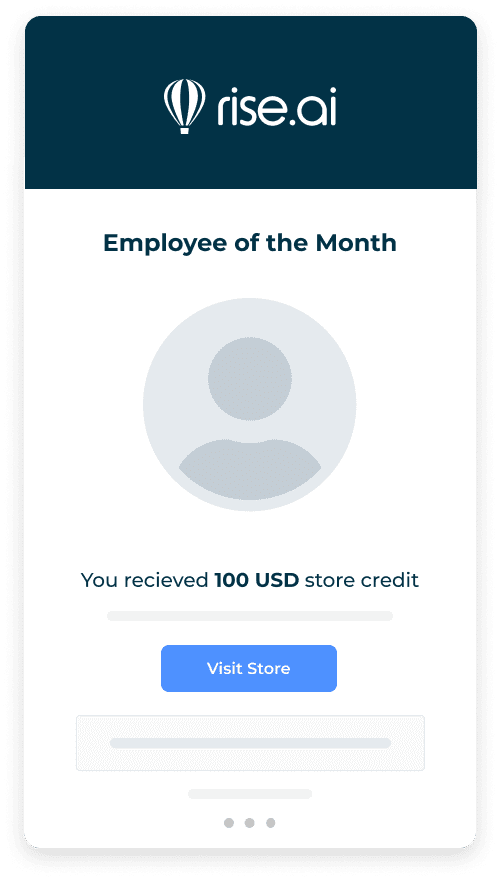 Establish a compelling employee recognition program, Using our advanced Store Credit platform to reward your team!
Establish a compelling employee recognition program, Using our advanced Store Credit platform to reward your team!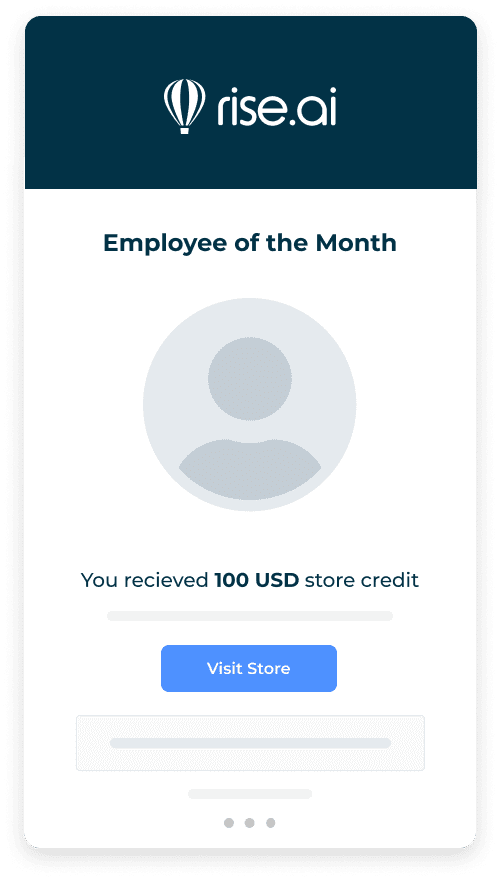 Increase Employee retention & Satisfaction
Rewards programs are not only for customers. No matter if you have one employee or hundreds of thousands – your employees, as the most valuable asset in your business, deserve happiness, recognition and job satisfaction.
Unfortunately, most American employees do not receive this intangible yet critical impression from their employers; only 34% of US employees are actively engaged with their work. Just over half are not engaged at all, so while they may be satisfied, they tend to perform at a minimum productivity level and would leave their job if a better opportunity presented itself.
Retail is one of the hardest industries hit by this phenomenon. While the average employee turnover in the USA for all industries is 15%, retail suffers from an average turnover of more than 60%!
Establishing a recognition and reward program can go a long way toward reducing turnover and showing your employees that their well-being and satisfaction is your priority.
The choice of reward is important when you are designing a recognition program. Employees who feel that the offered rewards meet their needs are seven times more likely to be engaged with work than employees who don't. Nearly 50% of workers say that receiving employee perks means they know that their employers are invested in them as individuals.
Use Rise to establish your effective employee recognition and rewards program.
Store credit with which an employee can purchase company products is an intuitive, easy-to-recall rewards channel. There are no points to keep track of, no cards or certificates to lose, and no complicated discount or redemption programs. Each employee logs in to her or his account and immediately sees the rewards she or he has waiting. When it comes to employee rewards, simplicity takes the cake.
Programs that are framed as "employee discounts" may result in a feeling of distrust or resentment. A "discount" is often viewed as "a way to save my own money when I'm going to make the purchase anyway." Gift cards and store credit, on the other hand, are perceived as free money and a true reward, chosen by 46% of employees over discounts or other recognition-based prizes.
Rise provides you with an intuitive reward delivery automation system. In addition to granting rewards manually, you can set up customized workflows to send store credit rewards based on birthdays and special occasions using our custom trigger feature. Rise's account functionality enables you to deposit store credit directly into employee accounts, eliminating the need to deal with any external supplier or physical management system.
Touchstone is an innovative merchandising solutions agency providing business growth services to enterprise eCommerce brands. They excel in designing and developing brand-focused merchandise collections that perfectly fit the needs of their clients' target consumer market. Touchstone works with top retail brands including Facebook, NASCAR, Netflix, Progressive, Kiwanis, and Dr. Pepper.
Read More »