Power marketing campaigns using Gift Cards to re-engage old customers and cultivate new audiences, while maintaining an exclusive brand image and enabling extra promotion on checkout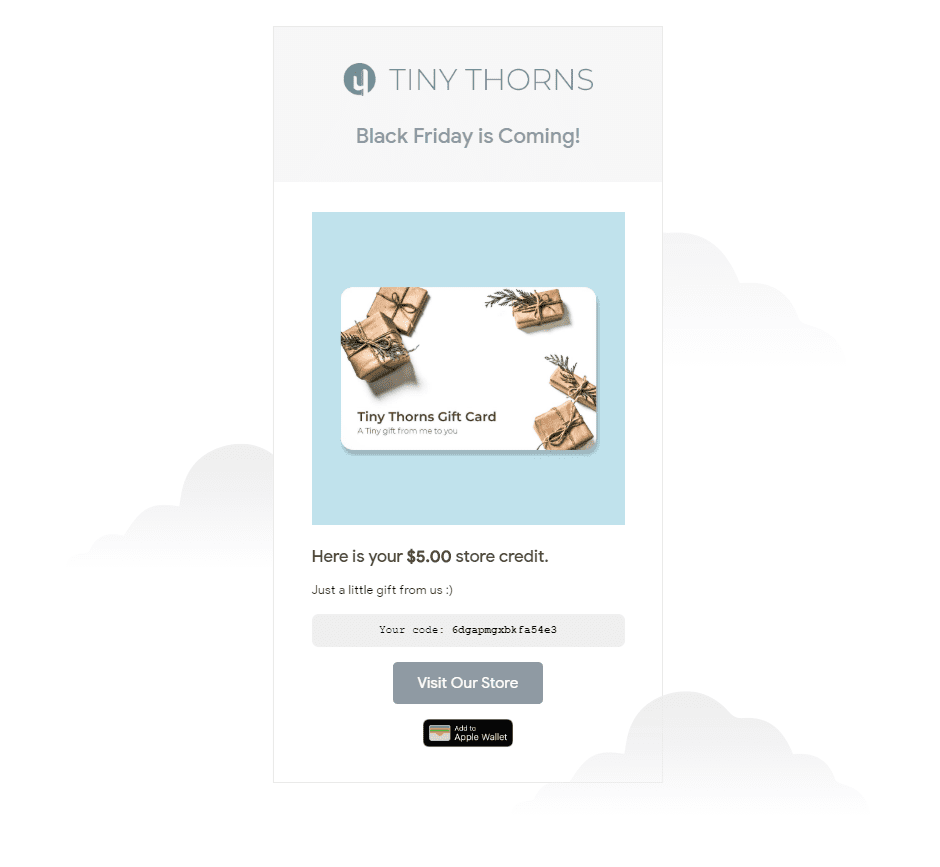 Not all promotional strategies are created equal. Both the marketing ROI and experiential impact of awarding your customer a coupon or discount pales next to the power of giving complimentary store credit or gift card.
Discounts can potentially cheapen both your product and your brand. And coupons are often held for an occasion when the customer would buy anyway. Complimentary store credit, on the other hand, is interpreted as free cash… only better.  
Consumers are 2.5x as likely to pay full price for an item when using a gift card than when using cash. In fact, they will also often spend an average of $59 over the value of the gift card!
Rise gives you the automated ability to deliver strategic, low-value bulk store credit and gift card campaigns. Those campaigns are  irresistible temptations not only to your existing customer base but also to those in similar demographics and buying behavior categories (or any other list that you choose to create). 
Use Rise to power your revolutionary, high ROI marketing campaigns.