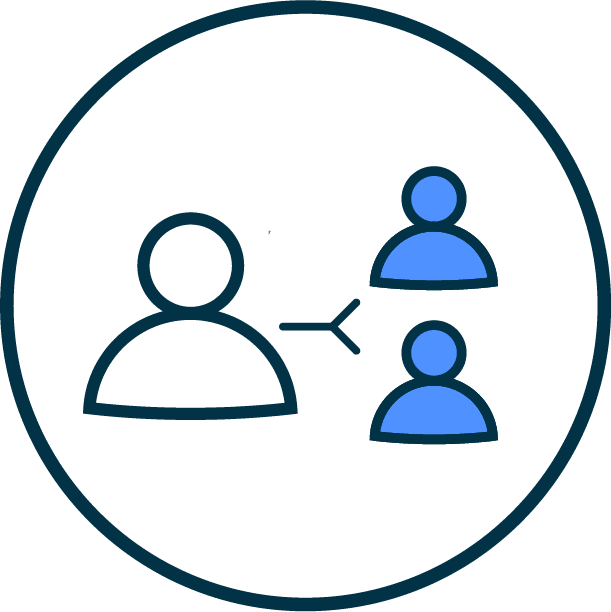 Establish an effective referral program that incentivizes your happy customers to recommend you to their networks, empowering them to easily share referral links while rewarding them with everybody's favorite prize: store credit.
It Was Never about the Coupon Code
People accept recommendations from their personal networks far more readily than they trust branded marketing, and a referral program positions you to tap into that credibility. Considering that 70% of Americans trust recommendations from people they know, and only slightly less, 67%, will buy a product after seeing it in their social media feed, it's clear that referrals – even from Facebook friends – are worthwhile.
Your referral program encourages each one of your satisfied customers to recommend your brand to their networks. Referral programs draw in new customers who you might not be able to reach otherwise, and boosts your trustworthiness in the eyes of the public.
Because they've already embarked on a positive relationship with your brand, customers who arrive through a referral program have an average lifetime value that's 16% higher than other customers.
In addition, referral programs increase loyalty among your referring customers. Studies confirm that when someone makes a positive public statement vouching for a product, the very act and statement itself makes them feel even more positive since they feel that they must stand by their statement. 
Referral programs strengthen your relationship with existing customers, making them feel like they're "part of the family." Referral rewards are the best rewards because they feel earned. 
Incentivized referral programs just give your satisfied customers that extra push to tell friends and family how much they love your company. 83% of consumers say they'd like to refer a company after they have a positive experience, but only 29% actually do it. When you set up a referral program, you make it easy for people to share their recommendations in a single click.