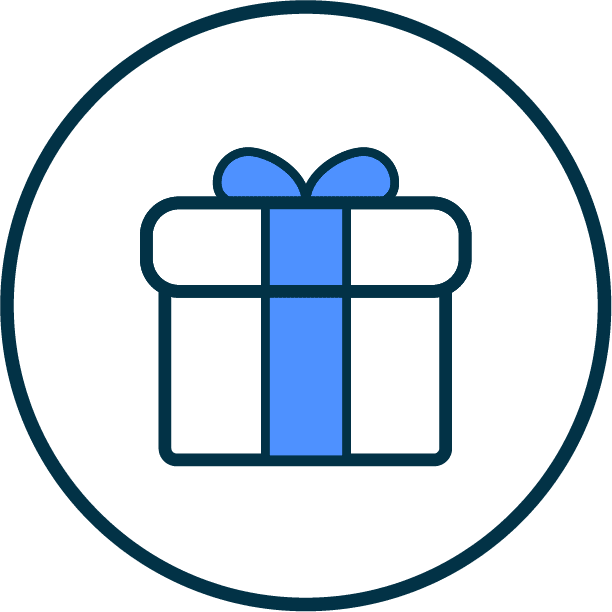 Build an enticing rewards program with flexible, automated store credit flows that are both quick and easy to redeem. Convert new customers into repeat shoppers, strengthen your customer relationships, and increase customer lifetime value.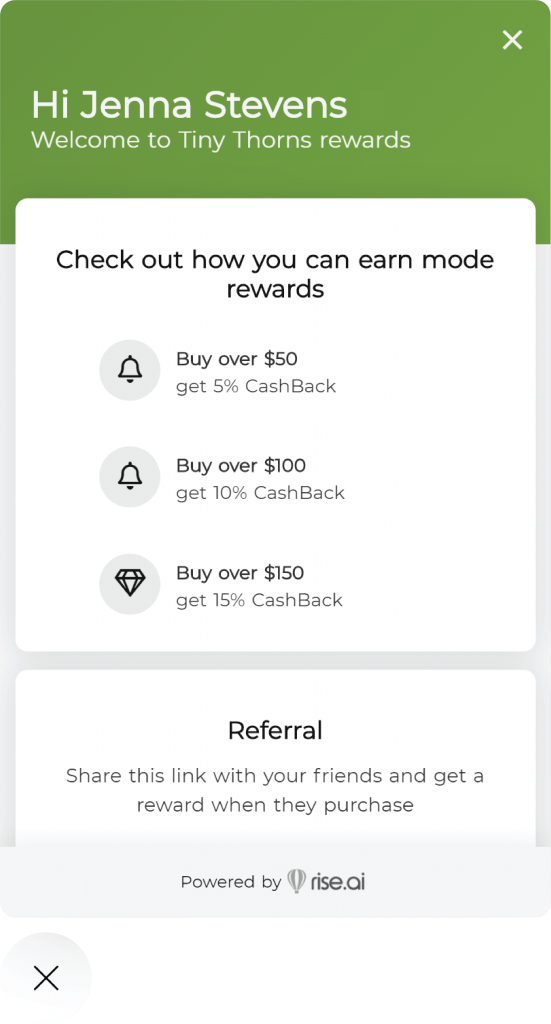 Cultivating Loyalty is Profitable
Rewards programs are a critical pillar in your customer retention strategy, since retaining an existing customer can cost at least five times less than acquiring a new one, and returning customers have a higher lifetime customer value. According to one study, increasing retention rates by 5% can boost your profits by up to 95%.
When you establish exclusive rewards for your most valued customers, whoever merits those top rewards feels particularly important to your company. Since your most loyal customers also spend the most in your store, it's worth investing the energy and resources into cultivating their affection. 
Rewards programs also help you identify your most loyal customers. Rise.ai's trackable rewards program reveals who you should target with special offers, which promotions are the most effective, and more, positioning your rewards program as an efficient driver for business value. Use Rise.ai rewards to achieve enormous flexibility. With Rise flows you can reward your customers using store credit or points that can be redeemed quickly and easily at checkout.