Black Friday/Cyber Monday has the potential to do wonders for both your short-term and long-term sales, but you need to be smart about it. 
Slashed prices and steep discounts can be great for bringing in a quick profit, but they can still leave you groping for customers in two months time, when all those frenzied discount seekers abandon you for greener pastures. However, while it's a smart long-term strategy to focus on converting visitors and one-time customers to sign up to customer loyalty programs, it might not work so well to attract discount-hunters with a short attention span.
At the same time, you don't want to neglect current loyal customers who might be tempted to stray to competitors who are offering larger discounts on their goods. 
That's why you need a double-pronged Black Friday and Cyber Monday strategy that will pull in seasonal consumers, encourage your existing customer base to spend big now, and convert new buyers to loyal shoppers! With the big event less than a month away, there's no time to lose.
Read on for our two-part guide:
Part 1: How to turn existing loyal customers into short-term profit over Black Friday/Cyber Monday weekend
Part 2: How to convert one-and-done Black Friday/Cyber Monday bargain hunters into long-term loyal customers
Let's go!
Part 1: Preaching to the converted
You've put a lot of time and effort into growing your loyal customer base. You invest in loyalty and rewards programs and you nurture them with relevant content. But can you feel confident that Black Friday/Cyber Monday marketing screaming STEEP DISCOUNTS won't turn their heads? Even the most loyal and passionate fans could go astray with that kind of temptation. 
Here are some ways to keep them close?
1. Remind them to use waiting loyalty rewards
The runup to Black Friday/Cyber Monday is the perfect time to remind your loyalty club members about any rewards points or store credit that they have waiting to be spent. Kick off your marketing email campaign with a short, succinct email that lets customers know that they can use points to pay for their Black Friday and Cyber Monday purchases. A sale is even better value when you can pay with points!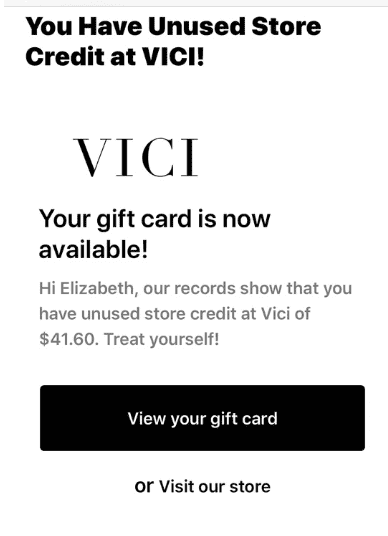 2. Say thanks to loyal customers
This is the season to be thankful, after all, so why not beat the Thanksgiving rush and express your gratitude to loyal shoppers before Black Friday dawns? Send members of your loyalty program or VIP customers a special gift of extra rewards credit, just to say how much you appreciate that they are part of your community. 
The fact that it's unexpected makes it even sweeter. With extra (digital) cash burning a hole in their pocket, you can bet they'll head straight for your store.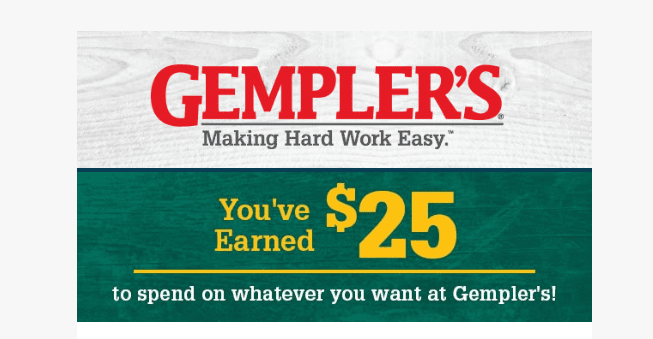 It's up to you whether you send this email in the run-up to Thanksgiving, or wait for Thanksgiving day itself. 

It's well worth slipping the gift in early, because a significant number of shoppers don't wait until Black Friday to get started. In 2019, online purchases on Thanksgiving Day itself reached $4.2 billion, a rise of 14.5% on the previous year. Thanksgiving Day revenue has been rising consistently every year since 2008.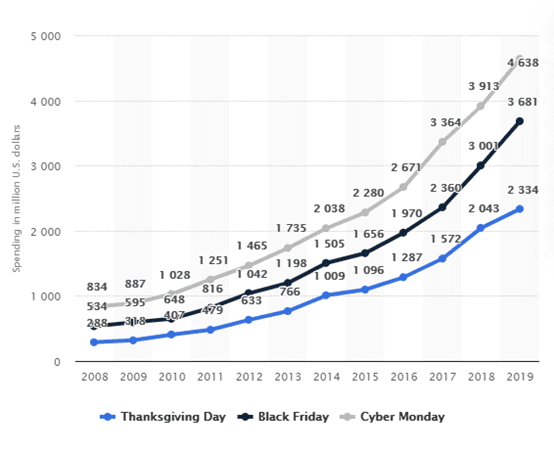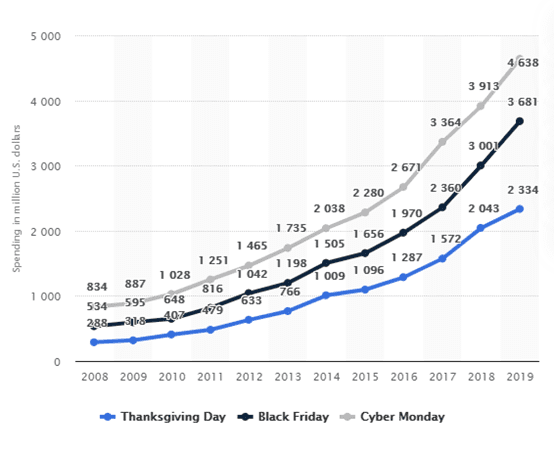 Don't restrict yourself to sending "thank-you" rewards only to official members of your loyalty program. If any customer's purchasing behavior deserves the title of "Loyal Shopper", treat them like one now.
3. Offer more than just points
Ethical shopping has become a big deal in the last few years, but COVID-19 pushed it to the fore. Many consumers want to feel good about the impact of their purchases, instead of feeling that they are enriching the billionaire owners of a fat-cat corporation. 
A recent survey found that 65% of respondents prefer to buy goods and services from their domestic market. People have seen their local small business owners suffering from coronavirus shutdowns, and it's given a big boost to the drive to shop local. In fact, wanting to support their local store is one of the few things that tempts consumers to overcome a fear of infection and make in-store, in-person purchases. This is a good time to remind your customers about your ties to the local community. Emphasize the fact buying from your business helps support the local business ecosystem, employ local residents, or sponsor local sports teams, youth programs, or community events. Make it clear that buying from you on Black Friday and Cyber Monday brings discounts, points, and a warm sense of doing good.
4. Upgrade your loyalty perks
The runup to Black Friday/Cyber Monday is a good time to refresh your rewards and update your loyalty perks. Let your customers know about member-only special offers that will entice them into your store. Some ideas include:
Early access

. Other consumers have to wait till Black Friday itself to access your Black Friday/Cyber Monday deals, but VIP/loyalty club members enjoy BFCM prices a week before the big day. 

Exclusive access

. In addition to your regular Black Friday and Cyber Monday deals, loyalty program members can take advantage of exclusive low prices and special offers. 

Extra rewards

. Attract more transactions by offering a little extra reward "oomph" for loyalty club purchases made over Black Friday/Cyber Monday weekend. For example, if they usually receive $10 of store credit for every $100 they spend, bump it to $20 of rewards for Black Friday/Cyber Monday purchases. 
Don't forget to advertise these extra-special perks widely in the runup to Thanksgiving. It can help swell the ranks of your loyalty program members even further.
Part 2: Turning bargain-hunters into loyal customers
While you might enjoy an adrenaline — and profits — rush from Black Friday/Cyber Monday sales, these customers tend to be a fickle lot who don't stick around. They only came for your best sales, and now they'll follow the discounts to a different retailer. Retention for holiday season shoppers is always lower than for new customers at other times of the year, and COVID-19 is pushing retail customer churn even higher. 
But now for the good news: smart customer loyalty strategies can convert even disloyal bargain-hunters into solid pillars of your customer base.
5. Remove the friction from account creation
Nobody, but nobody, has the time or patience to complete multiple fields in a signup questionnaire. Black Friday/Cyber Monday shoppers are particularly reluctant to invest more seconds into opening a customer account or subscribing to your email list, so you need to make it frictionless. 
Most one-time shoppers choose 'guest checkout' over 'registering for an account,' but if you invite them to create an account after they've completed purchase, simply by checking the box to "create an account with the information you already put in the guest checkout," they are a lot more likely to comply.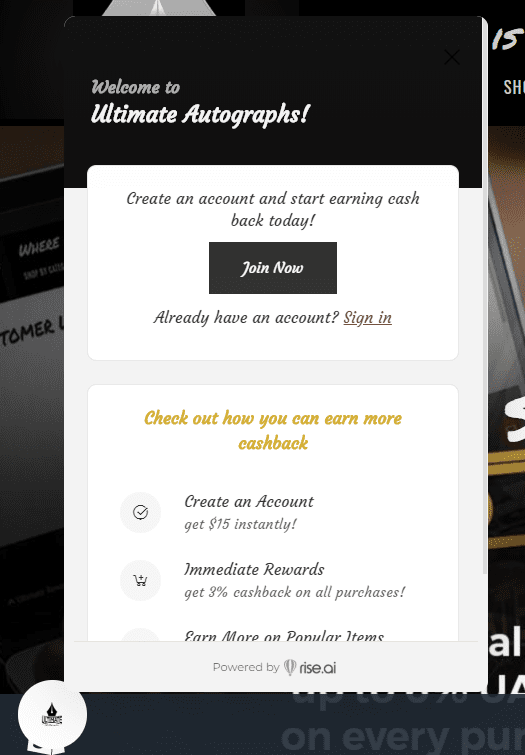 6. Make it worth their while
Don't stop at reducing the friction. Offer new customers an incentive to join your loyalty program. For example, next to the checkbox to create an account, mention that your rewards program would give them $10 in credit on the $100 purchase they just made, or that you have a 50-point welcome gift for new members. 
If you can't think of a gift to offer, ask for their input on your products and services. Everyone likes being asked for their opinion, plus it will give you valuable customer preference data as well as securing their appreciation for caring about their preferences.
7. Put your brand values in the spotlight
Although most Black Friday and Cyber Monday shoppers are motivated by price alone, that's never their only reason for choosing a retailer. Consumers are increasingly making shopping choices based on brand values and brand message. During the rest of the year, values certainly play an important role in their buying decisions. 
While your discounts take the spotlight during the holiday shopping season, don't let them push your brand messaging and values off the stage. Emphasize your company's role as a socially responsible brand, just like Zappos, which showcases its values in snappy, memorable slogans. Zappos even provides downloadable coloring pages inspired by these core values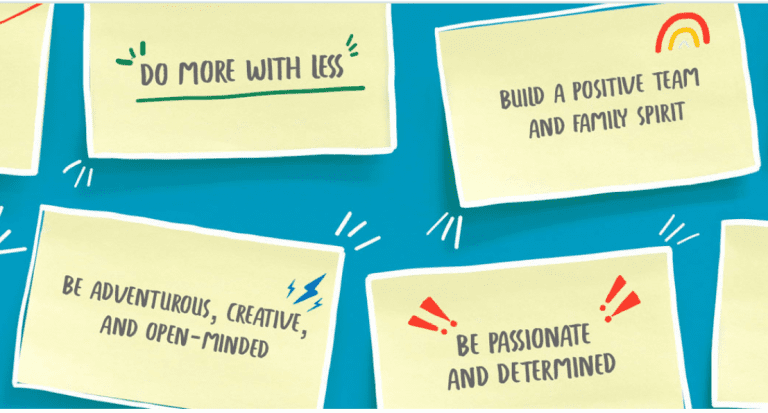 8. Personalize interactions immediately
Once someone has made a Black Friday/Cyber Monday purchase, there's no time to lose. Even if they forgot (or chose not) to check the "create account" box, you still have their email address to send an order confirmation. Make the most of the opportunity by personalizing the email. 
Include plenty of your brand messaging, and write it in a friendly, warm, conversational tone. You can even send it directly from your CEO or founder to reinforce the sense of connection. Use the email to share a little about your brand story and values, and show interest in the customer too.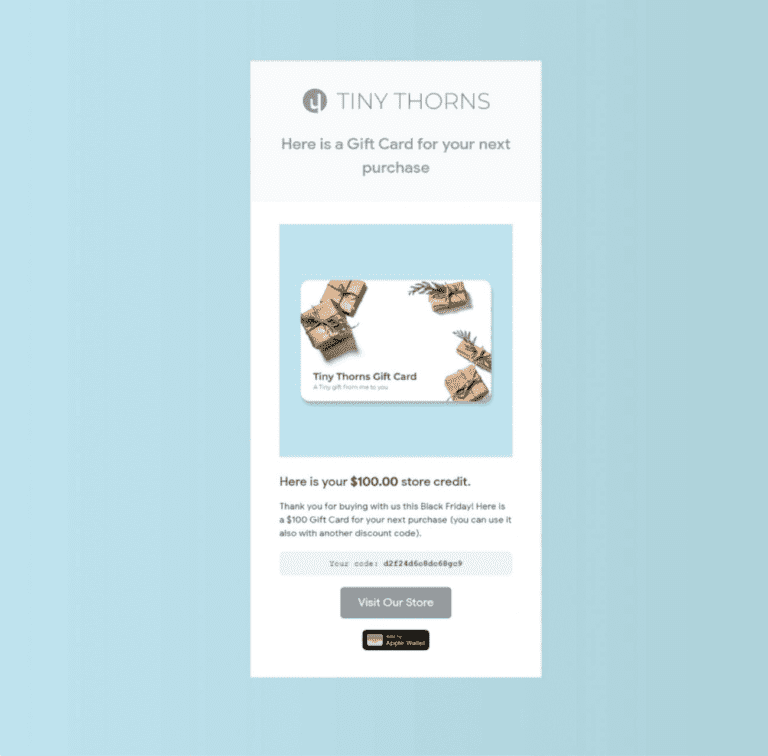 Maximize your Black Friday/Cyber Monday profits now and all year round
Black Friday and Cyber Monday kick off the winter holiday shopping season which is the most lucrative time of year for online retailers. If you want to hold on to your existing customers and convert new ones into a loyal fanbase, you need to get to work. 
Communicate with your loyalty club members to remind them about existing points, give them with more surprises, and enhance your connection with the community, and put workflows into place now to make it simple and worthwhile for new buyers to convert to VIP customers. 
A little effort now will pay out big time in customer lifetime value in the long term.