This
BFCM

- Impact Sales with Intuitive Store Credit Rewards. Go Back to Basics to GO BIG
Experience simplicity in every step with Rise. Activate Gift Cards, Cashback, and seamless Refund & Compensation workflows to enrich customer experiences and buying power.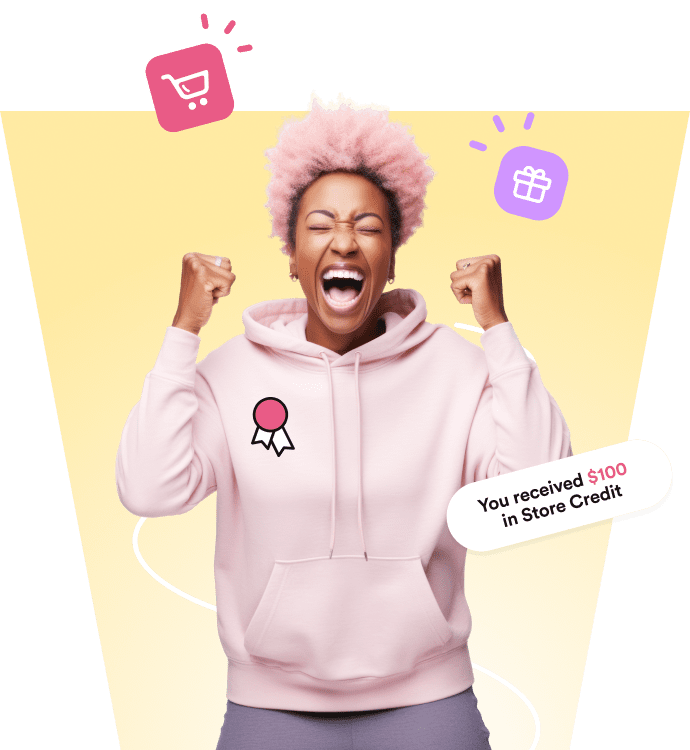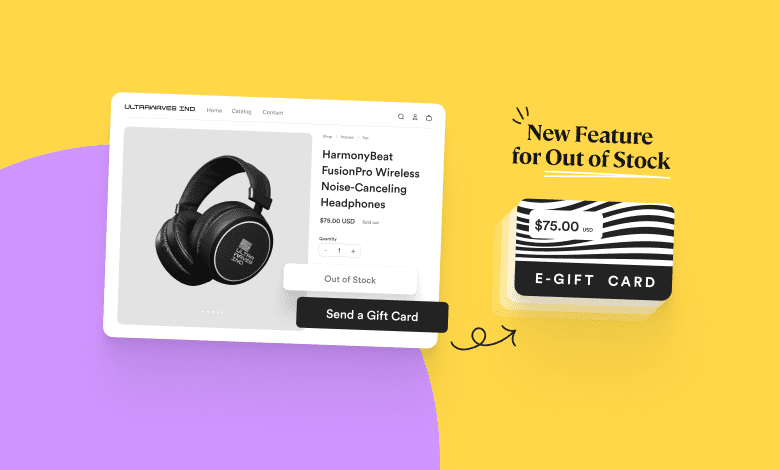 New Feature Alert!
Enable Gift Cards for Out-of-Stock Items - Delight Gifters, Recoup Revenue.
4 Must-Haves to Maximize BFCM ROI
It's amazing how simplest actions yield the greatest results. Activate straightforward Store Credit workflows with a single, easy setup.
#1 Cashback, Done Right
Create stickienss with first time customers, engage high spenders with dynamic Cashback tiers and collection promotions - ensure higher repeat purchases and AOV while keeping your profit margins in tact.
Reward first-time buyers - witness up to a 4X surge in repeat sales.
Tailor Cashback to meet your AOV threshold, rewarding high spenders without impacting margins.
Launch enticing Cashback promos for new collections.
Enjoy ready-to-use workflows, prepped for your team's success.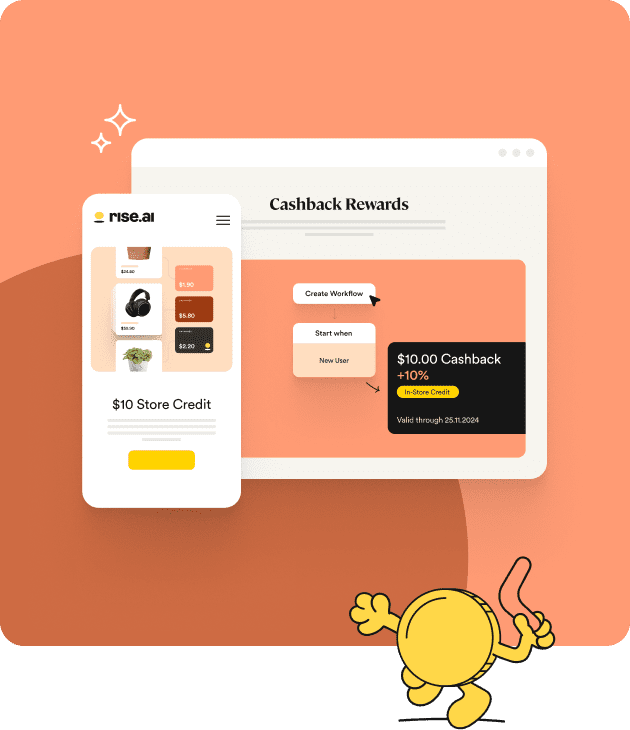 #2 Go BOGO with Rise Gift Cards
Buy One, Gift One - leverage the most powerful Gift Card promotion strategy, nurturing loyalty by delighting gifters throughout BFCM and successfully acquiring new customers.
Ensure above-average redemption rates with reminder flows, POS access, and Apple Wallet functionality.
Place your brand front and center with customizable holiday Gift Card designs.
24/7 live chat support from the dedicated Rise.ai team for hassle-free operation.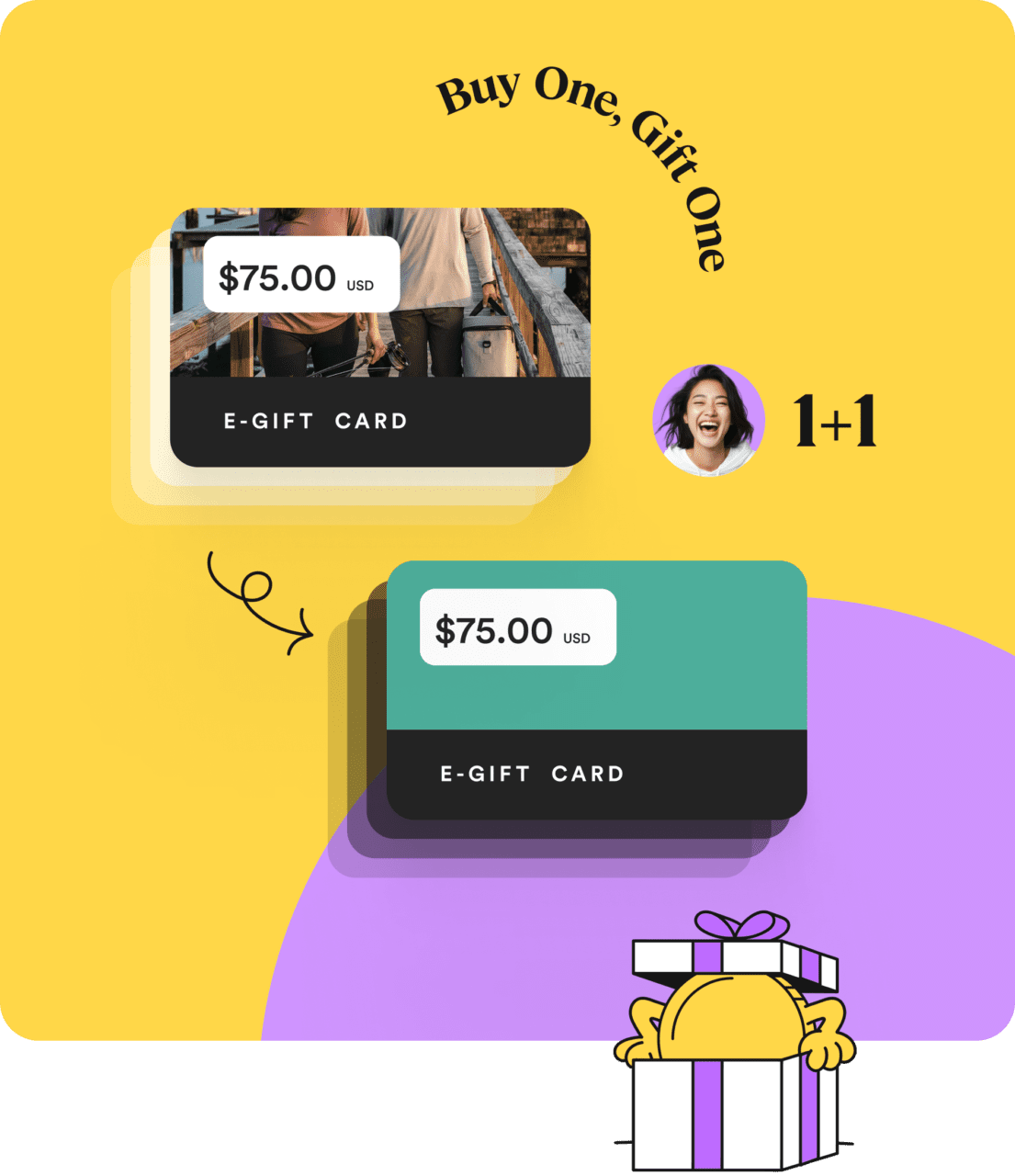 #3 Compensate Swiftly
Empower customer care teams with key tools to manage support volumes. Triumph this BFCM by effectively responding with Store Credit.
Quick agent response with one-click Store Credit compensation actions.
Tackle shipping delays, order mix-ups, and stock shortages head-on.
Instantly add Store Credit to customer wallets for quick order replacements.
Obtain liability reports for Store Credits and Gift Cards.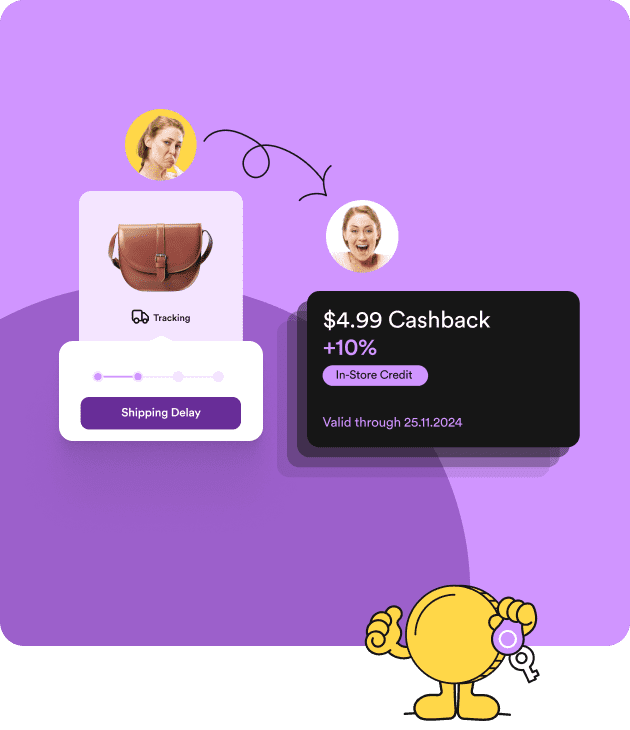 #4 Refund with Store Credit, Retain Revenue
Opt for refunds as store credit and retain money within your business. Shift your refund strategy from mere loss mitigation to driving actual revenue gains.
Automated refund workflows, tailored to dynamic conditions set by your team.
Easily integrate with any of your return providers like Loop, Narvar, ReturnGo, and more.
Offer instant Store Credit refunds for quick purchase replacements, eliminating customer wait time.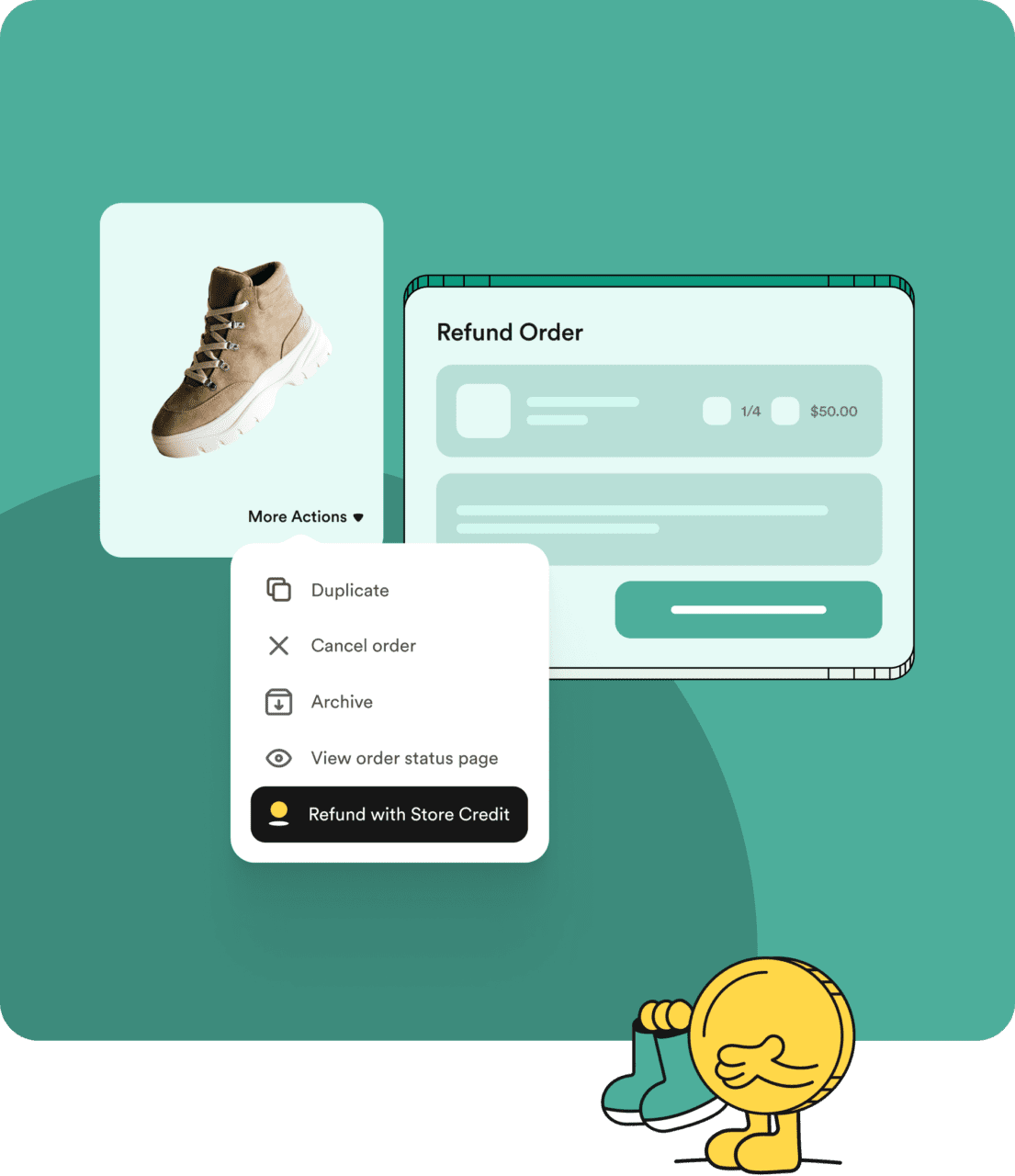 Dr. Squatch CX Holiday Success - Get Inspried!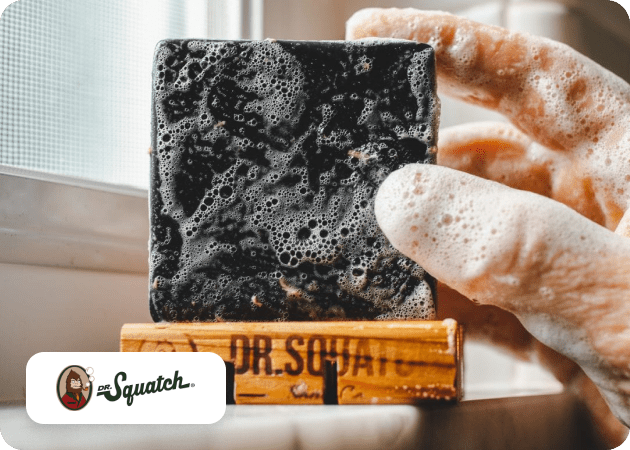 "For the holiday season, the bulk store credit offering had a stronger value proposition than the gifting itself!

Thanks to Rise.ai we had a solution that our customers loved – we provided bulk store credit as a proactive communication tool."

Stephen Pinto
Senior Product Manager
Enterprise

Ready - Effortless Setup for Your BFCM Success
In just a few hours with our team, transform your BFCM outlook. Establish a multi-channel rewards system to leverage the peak sales season with Rise.ai's unique enterprise solutions.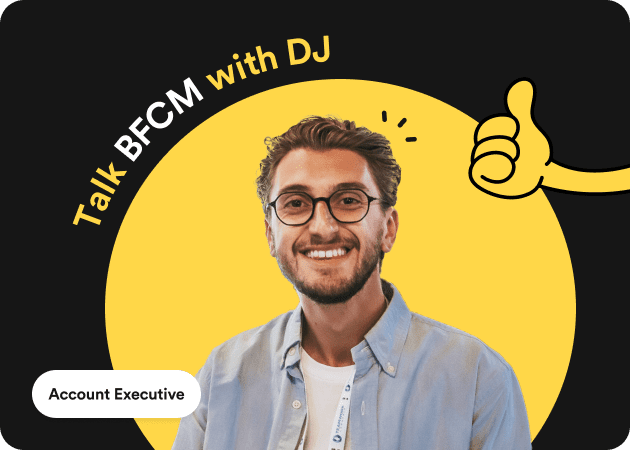 Multi-Store & Omnichannel
Unify your brand's sales channels for cohesive issuance and redemption management.
Liability Reporting & ERPs
Real-time insights to manage Gift Card and Store Credit liabilities.
Custom Triggers
Set automated triggers from any source to issue Store Credit based on any user event.
Bulk Create
Generate up to 10,000 gift card codes instantly for targeted campaigns.
Going Above and Beyond - Vuori's Holiday Success
"The Rise team went above and beyond to make our holiday season at Vuori that much more impactful for our customers.
We went from not having any gifting options to offering the best digital gift card purchasing experience. Rise.ai makes it easy for all our departments to consolidate worflows and processes."
Gain Actionable Insights for BFCM