Make your holidays last longer!
Holiday season has the potential to do wonders for your short-term sales, but with the right plan, you can extend the holiday charm to Q1 and year-round! That's why we've created a Christmas Rewards Campaign – to make sure December shoppers will keep your brand at the top of their wallet through January and beyond.
You want customers to be motivated to purchase next year by offering them rewards, but you don't want them to use the rewards in conjunction with your holiday deals. In order to solve this dilemma, you can delay your rewards until 2020, and get the best of both worlds. 
Set up Your Christmas Workflow​
Create conditions based on your brand AOV and margins.

Create a rewards ladder, which will incentivize your customers to buy more & obtain more credit.

Delay the reward sending until 2020.

Have the credit expire right at the end of Q1.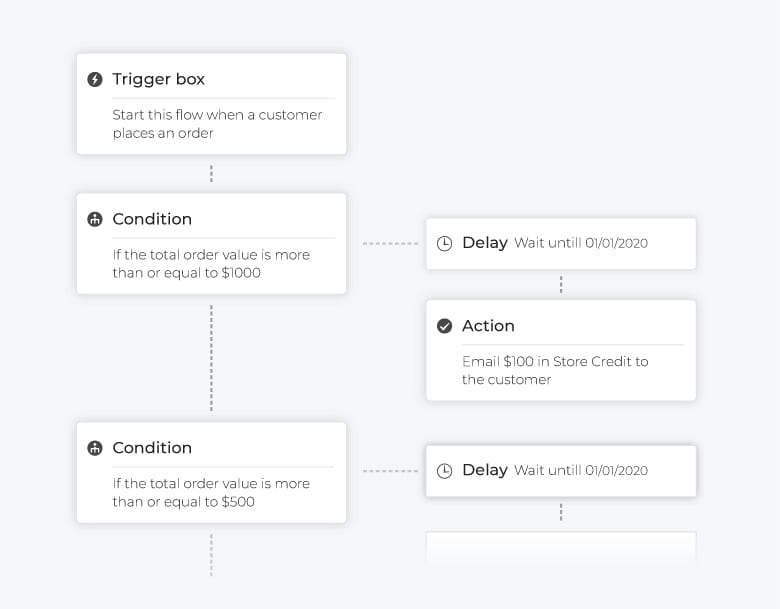 Have banners and images ready to hype up your rewards on your homepage, and some holiday spirit to it!

Notify your customers via social media that you'll be giving out rewards during December and up until Christmas.

Use customized widgets, popups and rewards landing pages to make sure that your customers can easily access all sales info and let your customers know the value you offer them.
Design a festive & converting Email campaign​
Holiday festive spirit – Add Christmas icons and features into your rewards experience, to make your campaign as memorable as possible!

Apple Wallet – Add a personalized Apple Wallet link. Whenever your customers go to their Apple Wallet your gift card will be the first thing they see so your store will always be at the top of their wallet!

More than discount – Make sure your customers know that they can claim their rewards along with other discount codes!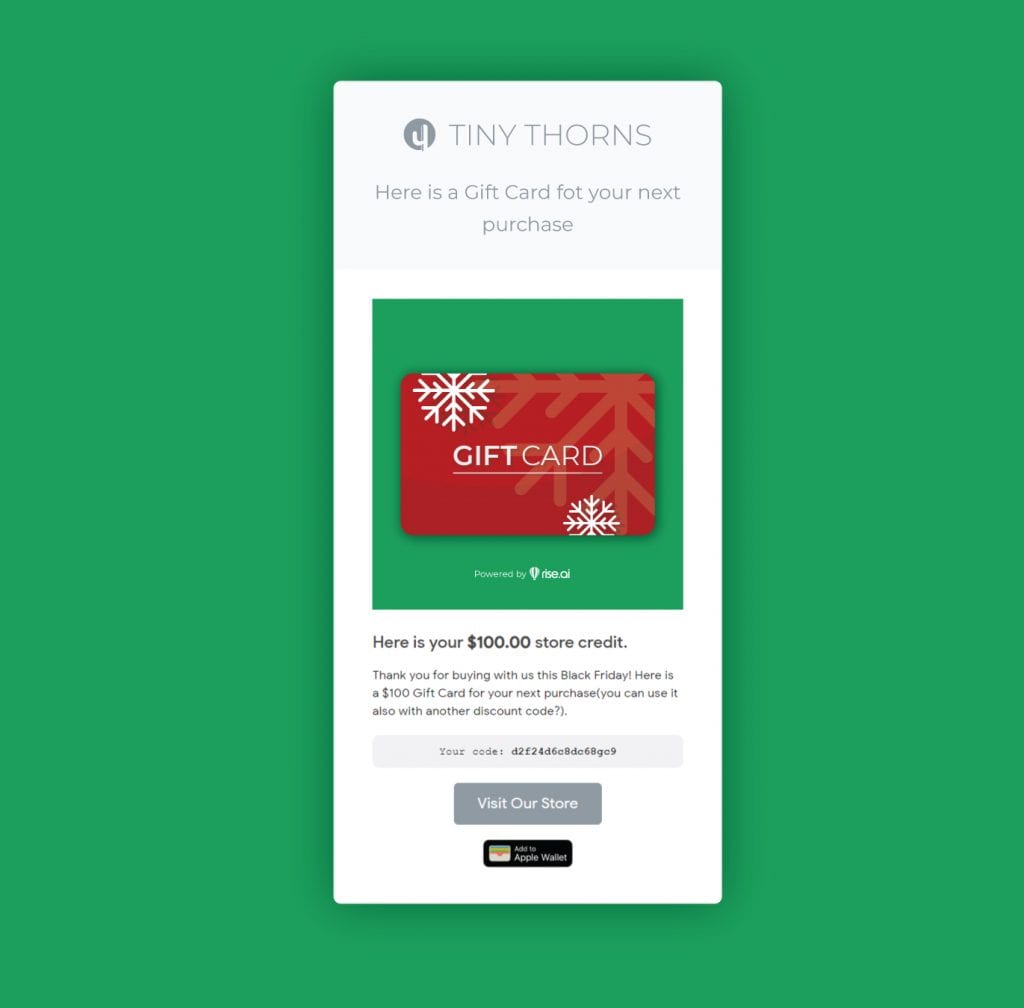 Reminders – Set reminder rules via our Dashboard or Klaviyo to make sure your customers are aware of their credit!

Expiration – Add a 3-month expiration date to maximize Q1 usages.

Quick Apply – Enable store account owners to redeem their Gift Card without even inputting a code, creating a seamless and converting checkout experience!