Kosas Cosmetics is an ultra-clean makeup brand, providing natural beauty enhancers that are actually comfortable and healthy for the skin! Founder Sheena Yaitanes has a background in both biology and art, and Kosas' cosmetics reflect that in their natural formulation (using ingredients like avocado oil, mango seed butter and bamboo stem extract) and their strong, inspired shades.
Challenge:
Encouraging Potential Try-at-Home Customers to Buy… And Then Buy More
Kosas has a fantastic tryouts program: either buy individual sample cards of their product lines, or try everything they have to offer in their $35 "Take the Site Home" kit. Kosas aimed to lower the barrier to purchase for their tryouts offers. In addition, Kosas wanted those who did purchase to not lose momentum, but rather to come back quickly and buy full versions of their products. When Kosas came across Rise.ai, they saw it was the perfect solution for both of their aims.
Solution:
Rise.ai's Automations and Advanced Segmentation
Kosas Cosmetics added a tantalizing offer to their tryouts program: any purchase of samples would get the purchaser an equal amount of Store Credit to be used for future purchases of full products. Kosas was able to seamlessly issue and manage this Store Credit using Rise.ai's Automated Store Credit solution.
Product segmentation enabled Kosas to assign Store Credit only to purchases of product samples and testers, and the advanced workflows and automation empowered Kosas to make everything happen seamlessly, with no need for manual, time-consuming staff involvement.
Since Rise.ai's Store Credit platform includes the ability to set Store Credit expiration dates, Kosas was able to further incentivize purchases with a short redemption period. As the site quite reasonably puts it, "Your site credit is valid for 20 days from your order date — play, test out your samples, and find your perfect shades before you commit."
When it comes to cosmetics, real customer value lies in brand loyalty and repeat purchases. So customer acquisition is two distinct steps:
Encouraging people to try our products…
and then encouraging them to invest in our products and make them a part of their daily lives and routine.

Rise.ai has been invaluable for both: the offer of store credit assures potential buyers that they can only gain from the initial sample purchase… and the short expiration period is super motivational in getting them to make that all-important second investment.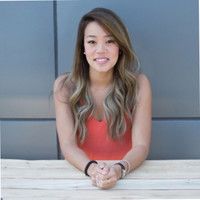 Josephine Yi
VP Ecommerce
Results:
42.4% Redemption Rate = Lots of New, Committed Customers!
Over the course of Q4 2021, Kosas issued almost $500K to over 28.3K customers with Rise.ai's Store Credit tool. Over 42% of customers who received it returned to Kosas' site to redeem. Just bringing that many new customers to actively express their continued interest in using Kosas' products would have been of significant benefit, but it didn't end there. Most customers who redeemed their Store Credit spent over the amount they received, generating over $384K in upsell revenue.