Touchstone is an innovative merchandising solutions agency providing business growth services to enterprise eCommerce brands. They excel at designing and developing brand-focused merchandise collections that perfectly fit the needs of their clients' target consumer market. Touchstone works with top retail brands including Facebook, NASCAR, Netflix, Progressive, Kiwanis, and Dr. Pepper.
Challenge:
Create an Employee Recognition Solution for Shopify's Platform
Touchstone provides a full range of business development solutions which includes an employee recognition program that rewards employees with the credit they can use in the  company "rewards store". Touchstone can offer its brands many advanced digital solutions, but they were left with an issue: eCommerce platforms could not support their employee recognition program,
which relied on Customer Accounts and Store Credit.
Solution:
Rise's Store Credit Program
Touchstone used Rise's Store Credit Rewards and Customer Accounts program to create an employee recognition program for Kroger's 469,000 loyal employees. Rise's ability to handle bulk production of store credit codes was critical, as Kroger initially needed more than 600,000 codes, with additional codes being generated as more and more employees joined the program. Rise created digital wallets for each of Kroger's employees where store credit could be awarded, stored, and used in the company's digital "rewards store". Rise's store credit and management tools enabled Kroger's employees to add their credit to the cart by simply clicking a button, ensuring a seamless checkout experience befitting the Kroger brand, the largest supermarket chain in the US.
We've been extremely impressed, not only with the technology, but with the deployment, the service, and the motivation and dedication to constantly improve. Not only did Rise match the previous store credit solution we had, it far surpassed it.
The backend support, UI and UX are already great, and Rise is constantly looking to improve its employee recognition service and expand its capabilities.
Every time we add a new division in Kroger, it's built-in to the package we offer them. I can guarantee you that in the next year, as we continue to bring new businesses, this will be something clients will be excited about – they are going to want this as part of their offering.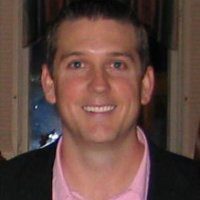 Steve Brown
Strategic Sales at Touchstone
Results:
Happier Employees, Minimal Effort – An Agency Win
Kroger's employees loved the new rewards program for its seamless interface and checkout process. On the other end, Kroger's HR team loved it as employees were no longer at risk of losing their rewards, reducing a huge workload for HR reps.
The partnership between Rise.ai and Touchstore has continued to progress: 
Following the success Kroger experienced with Rise.ai's employee recognition service, it expanded the program to more branches.
Touchstone decided to offer the employee recognition service to all of their clients – including Progressive insurance, Trust Staff, and more.
Touchstone and Rise.ai are working on new and advanced store credit projects for key clients.