How to promote your loyalty program? Before we dive in, we will go through the importance of a loyalty program. While a fifth of consumers switched brands almost as soon as COVID-19 hit, according to McKinsey, "73% of loyalty members shopped more with their favorite retailers during the pandemic," discovered a 2021 Clarus study. Moreover, 90% of participants told Clarus they'd rather buy from "a retailer where they're a premium loyalty member over another one offering a lower price."
76% of participants are even willing to pay to join a loyalty program.
So how do you promote your loyalty program and gain all these benefits?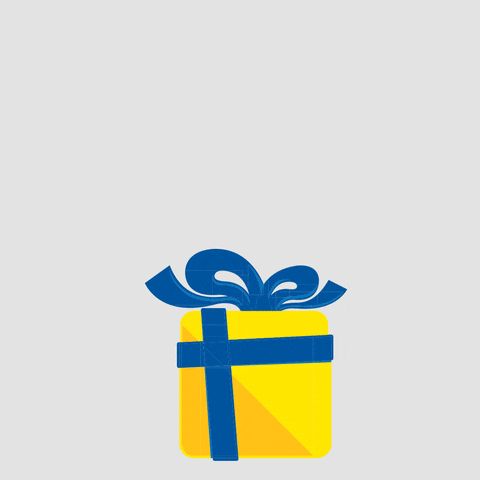 1. Reward Customers (Quickly) for Joining Your Loyalty Program
Loyalty programs often give long term rewards, but consider making it worth their while right now. Don't leave the decision to join to "some day," which might never come.
 If you offer your program during a purchase, give customers a reward they can instantly redeem.


If you suggest joining at other times, create urgency by offering an additional reward that expires within 24 hours.
2. Give Extra Loyal Customers Extra Rewards
Make your program tiered, so customers can accumulate points by:
Buying additional or more expensive products.


Leaving positive reviews on review sites.


Sharing about you on social media.


Referring friends.
Use a Popup and Your Website Menu
Make the most of your most precious online real estate.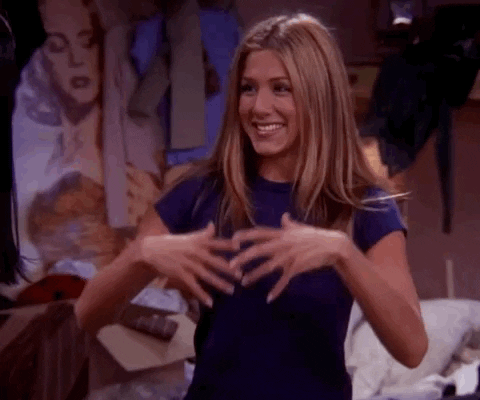 3. Use a Popup in Strategic Moments to Encourage Signups
Design your popup to appear when customers are likely to sign up, like when they…
Add products over a certain sum to their carts.



Check out website information on your loyalty program or other promotions.
Personalized popup experiences are ideal, say, based on…
The categories they browse through or buy.


How many times they've browsed through products and walked away without purchasing.


The fact they buy regularly from you, but haven't joined your program yet.
4. Highlight Your Loyalty Program on Your Top Navigation Menu
Popups are efficient in highlighting promotions, but don't overuse them. Highlight your loyalty program on your top navigation menu, and let customers discover it on their own, too.
Email might not outlive us, but for now, it's one of the most powerful tools we've got.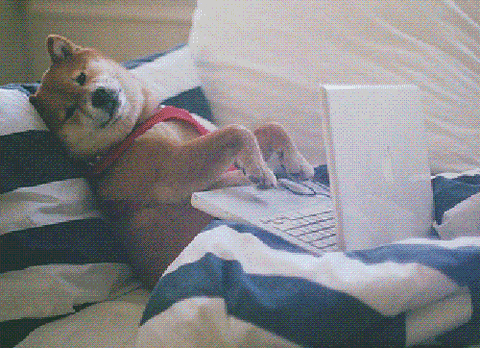 5. Using Email Marketing to Nurture Leads? Convert Them to Loyalty Program Members
If you have a non-buying sector that's highly engaged with your email marketing efforts – opens every email, clicks links, responds sometimes – consider a soft pitch for your loyalty program.
Similarly, if you see they mostly open discount-focused emails, they might be ready for the buying-incentivizing rewards a loyalty program offers.
6. Send Personalized Emails to Customers Who've Bought and Referred, But Haven't Signed Up Yet
Some of your customers are already loyal… they just haven't signed up to your program yet.
They buy regularly.



They've referred friends who also buy from you.
So why bother recruiting them to your loyalty program?
Proactively letting them know about rewards that are available for the activities they do "for free" can add appreciation and tighten their bond with your brand. Giving them some of these rewards retroactively can take it to the next level.



Your loyalty program is the place to nurture this relationship and ensure their advocacy continues.
7. Nurture Loyalty Program Members through Email Marketing, then Ask Them to Participate in Case Studies
Email marketing isn't just for initial relationship building with folks who've gotten that $10 coupon for their first purchase. It can be used to nurture the relationship with your valued loyalty program members.
Once you deepen this relationship, it'll be easier for you to ask for their participation in case studies. It's always more reliable when a customer says we're great than when we say it ourselves. When customers let you publish their stories, you can leverage their voice throughout your website, advertising and social media efforts.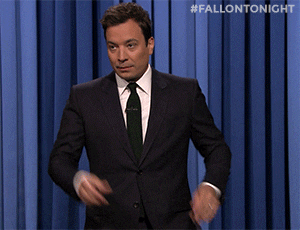 8. Adding New Benefits to Your Loyalty Program? Running a Special Promotion? Time for a New Post
No one likes to follow a feed that's constantly promoting products, but if you usually provide value and fun, the occasional promotion will be well accepted.
So post about your loyalty program when you have a concrete – maybe urgent – reason to do so. Say, when you introduce a new reward or run a time-limited discount.
You can also share celebratory posts (for example, when you reach 50,000 members) or customers' own posts.
9. Feature Related User Generated Content
As mentioned above, no one is more trustworthy to promote your loyalty program or your brand other than your customers. They're your prospects' peers, they understand prospects' experiences and hesitations, and they (usually) don't have much to gain by sharing their stories.
So encourage customers to share content related to your program, and tag you, including:
The product they got thanks to all their accumulated rewards.

 

 

The personalized birthday e-card only members get.

 

 

Tips related to products only accessible through your program.

 

 

Photos from member-only events.
10. Answer Customer Questions About Your Program
If you constantly get the same questions about your loyalty program, answer them on your feed every once in a while. Even better, provide personalized answers to questions you get from followers:
Conduct live Q&A sessions on YouTube.


Use the question box on Instagram Stories.


Highlight comments in new TikTok videos.
When your customers recommend you, you know you're doing something good. And you know that the new leads they generate for you will come trusting, ready to buy.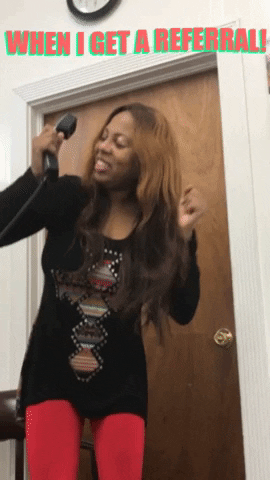 Our recommendation is to provide two rewards per referral:
One for the new customer trying out your products.



One for your advocate who's making the referral.
It's a win-win.
12. Create Referral-Encouraging Experiences
Look for ways to connect friends, family members or stranger-but-like-minded customers through your loyalty program. This way, customers will have a deeper reason than discounts or store credit to refer their loved ones – they'll have an opportunity to build social and family connections.
For example:
If you sell books, create a members-only book club.


If you sell music instruments, create jam sessions, concerts or workshops.



If you sell food, promote "BFF – Best Friend Friday," to encourage friends to make time for each other despite their busy lives.
13. Ask Customers Why They Haven't Referred Their Friends Yet
Getting feedback from current members will help you adjust your rewards to encourage more referrals – and to serve your current customers better.
Maybe the loyalty program doesn't actually serve their needs, so they can't recommend it yet.



Maybe the program is great, but they forgot they signed up because you haven't implemented a nurturing email marketing program yet. They haven't fully experienced its benefits yet, so they can't refer others to it.
Make changes, report back to show customers you care, and get more feedback to keep growing.
Bonus Tip: Close the Gaps
Feedback from customers is the most important information you can get. If there's a gap between what you create for them and what they need, no amount of promotion will help.
Combine their qualitative feedback with data-based tools to get a bigger picture, since not everybody will give you feedback. Closing your tech stack gap can also give you better tools to personalize and scale your promotions… as well as to analyze what your competitors are doing.
Understanding what competitors are offering and how they promote their loyalty programs will help you realize the industry standard. But just as importantly, combined with your data, it will help you see the gap competitors have left open.
It will help you be the one that closes the gap for your customers, and serves their needs best. Once you do that, they'll likely do more of the promotion for you.