Your everyday multi-channel loyalty program rewards customers differently depending on where they buy. We've all tried to redeemed coffee awards in one branch, only to discover they don't respect rewards we've accumulated across town or in another state, even though they operate under the same brand.
This fragmented experience is more present with the multitude of channels we have today. It, of course, begs the questions:
 Why shouldn't someone who buys your products on Etsy, at Walmart or at various brand-owned branches have the opportunity to join your loyalty program?

Why should your brand miss out on an opportunity to cultivate a deeper, longer term relationship and increase that

customer's lifetime value

?
It shouldn't and they shouldn't. That's where an omnichannel loyalty program comes in.
An omnichannel loyalty program provides a cohesive, seamless brand experience across all your channels, enabling your customers to earn and redeem rewards anywhere they feel like shopping.



The Data Proves: Why it's Important to Create an Omnichannel Loyalty Program
An omnichannel customer experience in itself drives more sales and loyalty. A study of 46,000 shoppers discovered that "with every additional channel they used, the shoppers spent more money in the store. For example, customers who used 4+ channels spent 9% more in the store, on average, when compared to those who used just one channel," according to Harvard Business Review (HBR).
"Omnichannel shoppers were also more loyal," HBR added. "Within six months after an omnichannel shopping experience, these customers had logged 23% more repeat shopping trips to the retailer's stores and were more likely to recommend the brand to family and friends than those who used a single channel".
What Makes the Omnichannel Experience So Impactful?
According to a Visa and Bond study of 55,000 consumers, ease, enjoyment and brand alignment are the most important aspects of a loyalty program – and an omnichannel experience facilitates that.
As we said, it lets customers earn and redeem rewards wherever and whenever they want.
Then, when customers practice loyalty everywhere, it gives you deeper, more holistic data on their actual needs across their journeys instead of one fragmented experience at a time.

Consequently, you can provide a more personalized loyalty experience.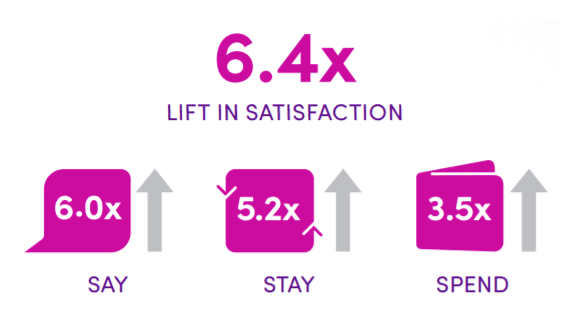 "When personalization is done well, there is a 6.4x lift in member satisfaction with the program. Other outcomes of personalization are: Members 'say good things about the brand' (6.0x lift), 'stay longer' (5.2x lift) and 'spend more with the brand' (3.5x lift)," discovered the study.
We've seen this data applied in our clients' reality over and over again. Following is one example, and then we'll give you five ways to generate this type of results yourself.
In Action: How Milk Bar Increased Average Order Value with an Omnichannel Loyalty Program
Milk Bar is one of the fastest growing dessert restaurants in the US, operating 15 stores in six metro areas, plus an online store that ships across the US, Canada and the UK. But with many online shoppers only buying one cake, the team felt it wasn't maximizing the potential of its online channel.
It analyzed its data and realized that customers tend to purchase in multiple channels, so it looked for a way to seamlessly connect its online and offline POS.
It started with a simple two week campaign:
Buy over $75.

Get $10 in store credit for your next purchase.
Here at Rise, we were privileged to help Milk Bar let customers redeem their store credit both offline and online with our omnichannel solution.
The results?
More than 9,000 customers received store credit rewards.

 More than 10% of them used the credit in the first month – both online and off.

On average, customers spent 7.6x more than the value of their credit.

How to Create an Omnichannel Loyalty Program that Drives Delight and Profits
A personalized, omnichannel loyalty program is where brands can easily stand out, because currently, "only two in 10 members are very satisfied," according to the Visa and Bond study.
So how do you raise the bar?
1) Develop an Omnichannel Brand Identity
Get started by getting clear on the type of experience you want customers to have when they interact with your brand.
If you have a lighthearted brand, for example, it can be expressed across all your channels with lighthearted messaging, bright colors and positive employee interactions. It can also be expressed through effortless loyalty program requirements.
2) Make Online-to-Offline Loyalty Transitions Easy
Customers already check their phones for prices and promotions while shopping in-store. You might as well be the one to give them the best deal.
When customers redeem points online and enter a brick and mortar store, they can show a promo or membership code to cashiers, the cashiers can scan or type it into their POS, and the reward can be redeemed (or more points can be accumulated).

 If your stores provide self checkout options, let customers scan or type their codes themselves into the POS.

Connect your loyalty app to in-store smart shelf sensors. When your app detects someone's spending time in the car detailing section, trigger a coupon.

Alternatively, if you have a brand app that detects the customer isn't a loyalty member, it can push a notification that shows how many car detailing benefits the customer will get when she joins.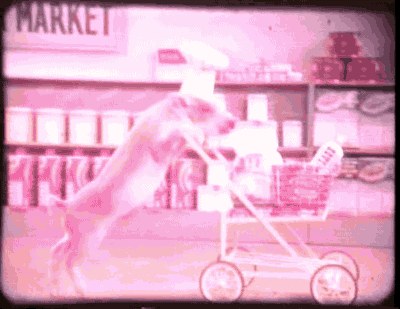 3) Make Offline-to-Online Loyalty Transitions Easy
"87% of shoppers prefer to shop in stores with touchless or robust self-checkout options during [the] COVID-19 pandemic," discovered a Shekel survey.
Meaning, integrating online options with your in-store POS will drive loyalty on its own, because customers will feel safer shopping with you. If you leverage it to reward your customers, your brand will be rewarded back.
Integrate your POS with your loyalty program software. Therefore, when a customer shops in-store, your cashier can know whether she's a loyalty member. The cashier can then suggest products that are especially discounted for members, or offer ways to get closer to the next reward redemption level (say, if the customer only has $10 left to spend to reach it, why not spend them right now and get the reward?).

When you integrate your POS with your loyalty program, your team can also help customers sign up to the program and start earning rewards right away.
4) Connect More Disconnected Channels
Wherever customers buy your products – in your brick and mortar store, in someone else's brick and mortar store, in an online marketplace – give them easy ways to let you know, so you can reward them for the purchase.
For example:
They can scan their receipt and email or text it to you, or simply upload it to your app.

 Connect your gift cards and store credits to partner platforms, such as

Apple Wallet

, so this can be done automatically.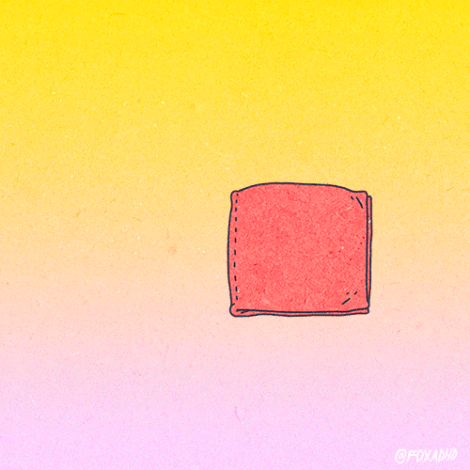 5) Create a Loyalty Program Dashboard
Whether they check their dashboard on your site or via an app, make it easy for customers to know how close they are to their next reward.
Use the data you have about their buying preferences to offer personalized ideas on how to get there faster.
Take Your Loyalty Program to the Next Level with an Omnichannel Strategy
Giving your customers rewards for buying with you is great, but in today's fast-paced world, a fragmented experience – where your reward system sometimes works and sometimes doesn't – can end up backfiring, as customers feel frustrated at the additional effort they must invest.
Simplify their experiences, and focus on delighting them wherever they shop. Be the one to walk the extra mile, so they don't have to. So they feel valued. Because when they become fans, your brand will get the biggest rewards, including scalability, longevity and the ability to make a bigger positive impact.