Maven Meals provides handcrafted, nutritious and delicious meals – featuring locally sourced
ingredients – to busy people in the Seattle area. They take orders from individuals as well as provide stocked fridges to businesses who want to provide their employees with healthy choices.
Challenge:
Providing Customers an easy way to send Gift Cards to their loved ones
A significant amount of Maven Meals' business comes from gift cards. Generous friends and family will often gift Maven Meals to help out loved ones who just had a new baby, are recovering from an injury, moved houses or just live a fast-paced lifestyle without time to prepare tasty and nutritious meals.
When Maven Meals migrated to Shopify, maintaining a high gift card conversion rate and implementing a sleek Gift Card flow, were top priorities.
Rise's Gift Card program was just what they were looking for.
Solution:
Rise.ai Advanced Gift Card Program
Rise's Gift Cards enabled Maven Meals customers to send Gift Cards directly to the gift recipient, schedule Gift Cards for a specific time and include a greeting card to increase the gifting experience.
Additionally, Maven Meals used Rise to migrate all their outstanding Gift Cards and Credit notes, as well as open up an entire world of marketing and promotional features, including re-engagement and loyalty programs.
We were positive that the Shopify "standard" gift card experience would be limiting our customers' ability to give – and our business's ability to grow. When we were introduced to Rise, the Gift Card program stood out. Shopify doesn't offer that at all. And it's been everything we hoped for.
Since we launched it, we've sold huge amounts of gift cards!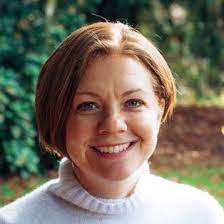 Heidi Finley
Maven Meals Founder, and CEO
Results:
500% Gift Card Sales increase in the First 30 Days!
Maven Meals' hunch was right on target: customers wanted to give very generous gifts to their loved ones. Within the first 30 days after making the switch to Rise, Maven Meals sold 5 times more gift cards!
Thanks to Rise, Maven Meals is empowering its customers to give more.